ASG Restock At Land Warrior Airsoft
OptimusPrime
08 Apr 2021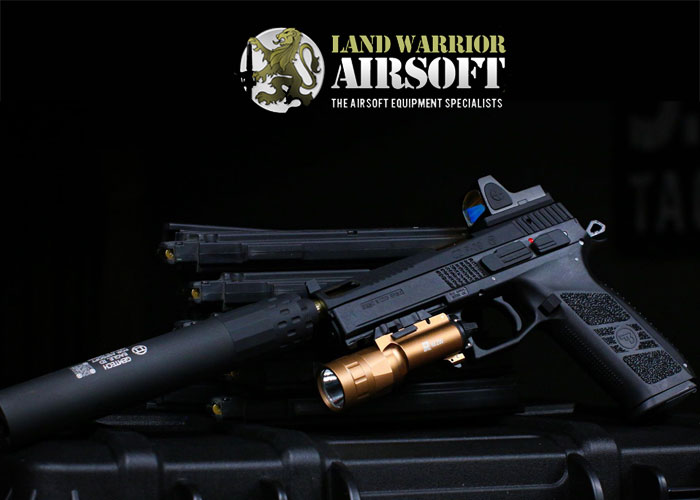 Check the restock ASG products that just arrived at Land Warrior Airsoft and they got the player favourites... "As an ASG Premium Dealer, us at Land Warrior HQ love getting our hands on their shiny new products, knowing they won't disappoint!
Such as their latest edition of the CZ P-09, a modernised version of their award-winning pistol comes with a rear mounted optics plate, lightening cuts in the full metal slide, raised sights, and a threaded barrel ready for using suppressors or tracer units, not to mention ASG's usual reliability and strong, crisp recoil, meaning you can turn this already awesome sidearm into a truly Gucci Gat!
We also received a number of other items, both new and restocking the items you all know and love; such as 50 round extended mags for their licensed B&T USW (also compatible with many of their other pistol offerings!), their latest spring Sniper Rifle under full license from Accuracy International, the MK13 MOD7 Spring rifle, a 100% accurate replica of the latest newcomer to the US Marine weapon inventory, and of course their CZ Scorpion Evo's in All Flavours!
Be sure to these, and more, out on our website now, where we also offer our fantastic zero percent finance option, subject to credit check and deposit, and be sure to also follow us on social media!
Facebook: Land Warrior
Instagram: land_warrior_sports"