ASG BERSA BP9CC GBB Pistol
OptimusPrime
12 Aug 2022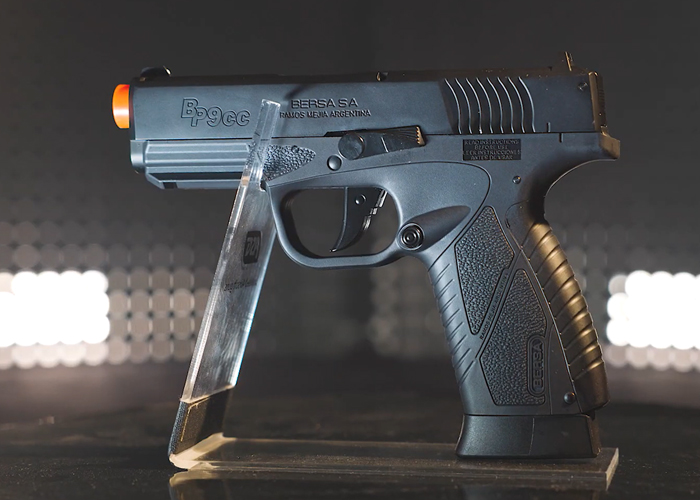 Quick presentation by ASG of their fully licensed BERSA BP9CC GBB Airsoft replica... "The BP9CC is a semi-automatic 6 mm Blowback Airsoft gun fully licensed by BERSA. It is a lightweight, compact, ultra thin handgun, with a ergonomic design that improves line of-sight. It is powered by a 12g CO2 cartridge stored in the grip using the easy-load system and the BB's are put in a removable stick magazine. An integrated picatinny rail allows for mounting of lasers or tactical lights. The grip and metal slide caries authentic BERSA markings and every gun comes with unique serial number.
Uses magazine ref 17310
Picatinny accessory rail.
3-dot sight system.
Barrel threaded for silencer.
Optional safety lever included.
Gas Blowback.
The BP9CC (Concealed Carry) is the first polymer frame handgun from BERSA the Argentinian firearms manufacturer, known world-wide for producing reliable, affordable handguns. Since 1958, BERSA® has been manufacturing accurate, reliable, and robust handguns, utilizing advanced firearms technologies paired with a history of innovation. The Argentinean Military, as well as law enforcement officials around the world, have routinely issued and relied on BERSA® handguns as their official sidearm. BERSA® is currently one of the largest privately owned corporations in Argentina."