Airsoft RUS: Ares M320 Airsoft Launcher
OptimusPrime
17 Oct 2021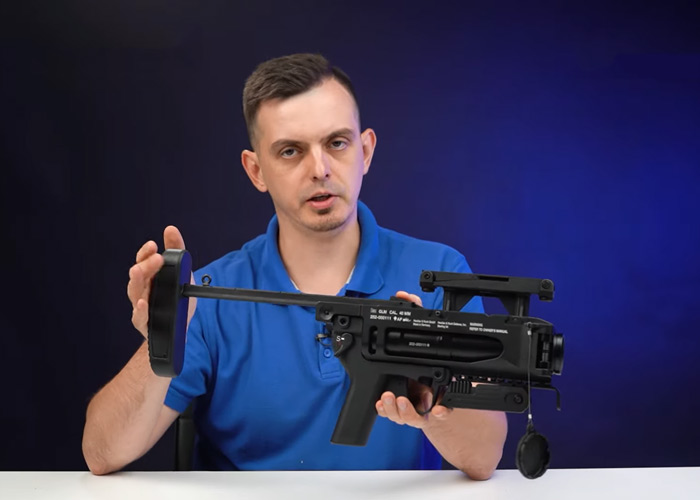 Alexander talks about the Ares M320 40mm Gas Grenade Launcher available at Airsoft-Rus... "M230 underbarrel grenade launcher for the M-series from Ares, Hong Kong.
The body of the grenade launcher is made of aluminum alloy. Foldable handle and ABS plastic control handle. The back of the stock is made of rubber.
The grenade launcher is designed for firing basic rechargeable fractional cartridges, or knockout grenades with casings from TAG, PU and "Pusher" shots from StrikeArt.
The M320 is supplied in a "stand alone" package. for use without mounting on a rifle. In order to install the grenade launcher on the drive, it is enough to remove the butt and install the grenade launcher on the forearm, which have a RIS interface. All manipulations are carried out without the use of any additional instruments.
This edge will look especially kosher on HK416 and M4 series drives. But, having a long fore-end with a RIS-bar, it can be installed on AK without any problems. There are no mounts for installation on the H&K G36-series.
Package includes: grenade launcher, stock, instruction."