The Nomination Period Of The 14th Airsoft Players' Choice Awards Is Now On!
OptimusPrime
13 Nov 2023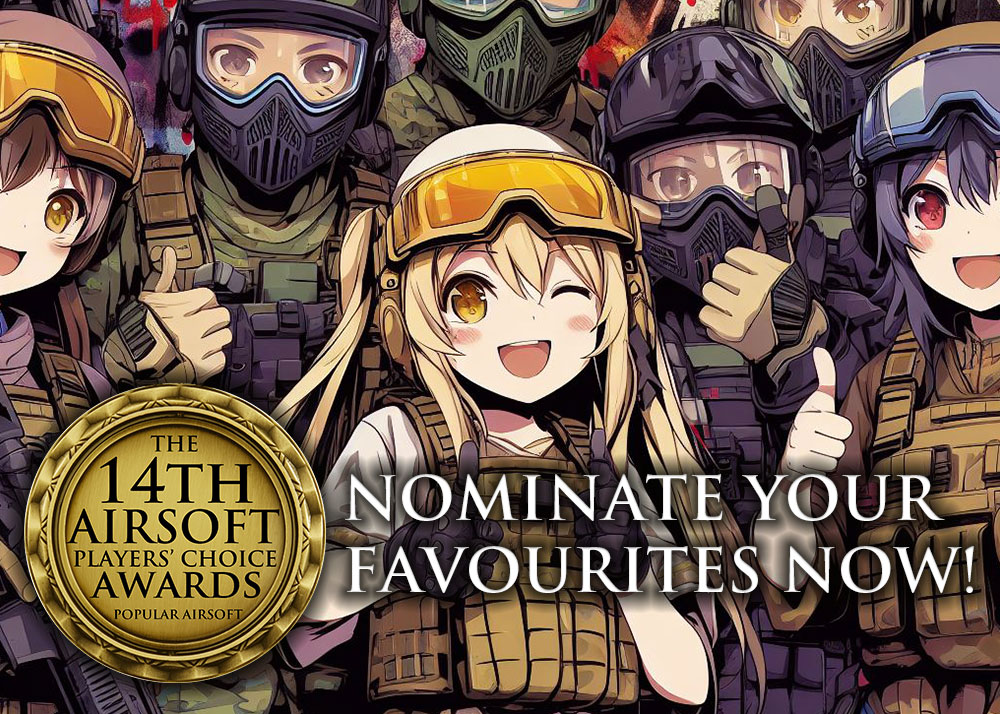 It's now on! The Nomination Period of the 14th Airsoft Players' Choice Awards has finally begun. We invite everyone in the airsoft world, from the airsoft industry, media, and the all important airsoft players, to send in their nominations in the 26 awards categories. Isn't it exciting?
Many of you know the drill, all they must do is click the button below to go to the Nomination Page and start nominating:
---

---
But if you want to read on and know about the awards feel free to scroll down.
The Airsoft Players' Choice Awards is the biggest online event for the airsoft community, where players from around the world can nominate and vote for the best in various categories. The 14th Awards Period is now open, and it will last for two months.
The categories cover all aspects of airsoft, such as retailers, players, publications, manufacturers, products, blogs, communities, reviewers, videos, podcasts, and events. The Awards are special because they are based on the opinions and preferences of the airsoft players themselves, who can show their appreciation and support for those who serve the airsoft community well.
The Awards process consists of two stages: the Nomination Period and the Voting Period. The Nomination Period runs from 13 November to 11 December 2023, and it allows players to nominate their favourites in any or all categories. The nominees must meet the criteria for each category. The top five nominees (or less) per category, based on the number of nominations, will advance to the Voting Period.
The Voting Period runs from 18 December 2023 to 15 January 2024, and it is the final stage of the Awards. The finalists can campaign for votes by using various media platforms, such as websites, forums, blogs, vlogs, podcasts, and social media. The finalists who receive the most votes in their categories will win an award. The players who cast their votes will also have a chance to win various prizes in a raffle draw.
The winners of the Awards and the raffle prizes will be announced one week after the Voting Period ends. They will be notified by email and their names will be published on the Airsoft Players' Choice Awards Page.
The 14th Airsoft Players' Choice Awards won't happen without the support of the following sponsors:
---

---

---


---

---
So, keep those nominations coming! Feel free to share to your friends and on your social media pages. Let's make the awards a success again on its 14th year.