xFORCE XFR01 Reddot Review By JokerFace Airsoft
OptimusPrime
01 Oct 2020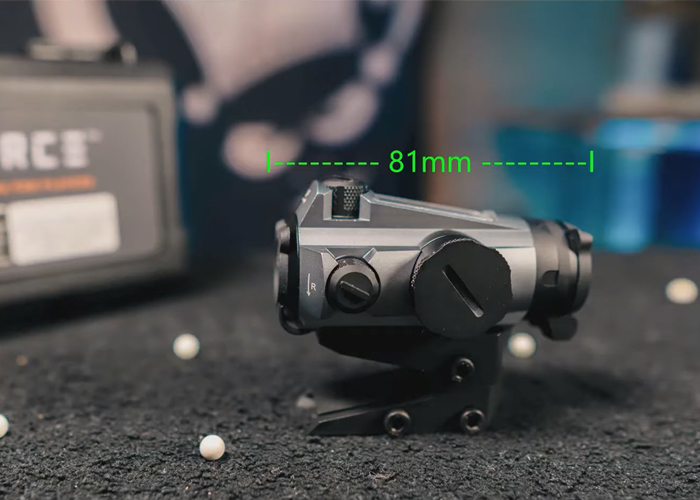 JokerFace Airsoft takes a look at the The xFORCE XFR01 with flexible mounting that he got from Begadi. The German airsoft supplier has this description of the product... " xFORCE XFR01 Reddot with with flexible mounting. Tis a very good and inexpensive red dot sight with a point reticle.
The slanted lens prevents reflections from e.g. Sun exposure or other light sources.
The built-in light sensor allows operation without a battery as soon as sunlight or artificial light comes in from above. Here, too, the point is already shown very brightly. If this is not sufficient, battery operation can be activated. A total of 10 brightness levels are available here. The reticle is clear and the point is not blurry. To deactivate battery operation, press + and - simultaneously.
The scope of delivery already includes a kill flash which protects the lens from damage and dirt. This can also be unscrewed if it is defective or not. The fitted protective caps could also be removed or set at an angle, simply loosen the front aluminum ring and turn the protective cap to the desired position. Height and side adjust can be precisely adjusted with a flat-blade screwdriver. The setting is not lost even with stronger GBBs shock.
Technical data:
Illumination Color: Red
Brightness levels: 10
Length: approx. 80mm
Weight: 160g
Material: aluminum
Surface: matte
Battery: CR2032
Assembly: Weaver (20-22mm)"