Woodland Camo Gear Sale At Military 1st
OptimusPrime
11 Jun 2019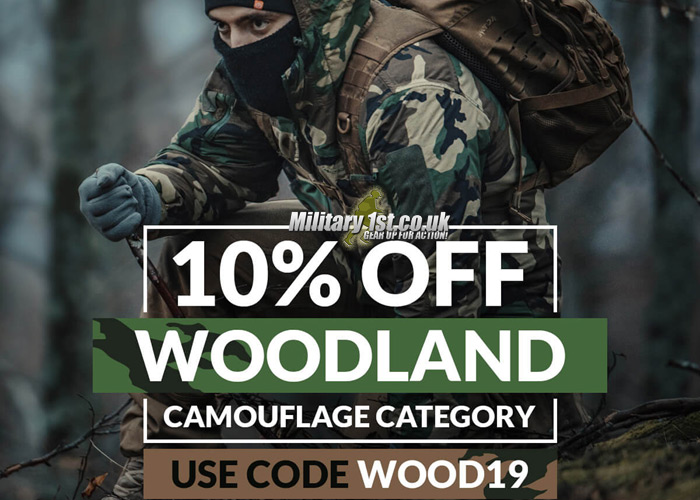 Looking into ditching your old woodland camo and get new ones? Military 1st are making that decision easier for you as they are offering 10% off on their Woodland camo range starting Mid Day today (BST) until the 16th of June 2019... "We offer 10% off entire Woodland camouflage category at Military 1st online store with Discount Code WOOD19.
Visit our website today and save on camouflage jackets, cargo trousers and army uniforms, combat gear, tactical bags and backpacks, and more, all in the classic Woodland camo!
Hurry up: this special offer ends 16 June 2019, midnight.
This offer applies only to the Woodland category and excludes already discounted items.
Enjoy free UK delivery and returns! Free shipping to the U.S., Ireland, and Australia. Fantastic rates for delivery across Europe."