VFC HK MG4 VFC LMG AEG At Airsoft Atlanta
OptimusPrime
03 Nov 2022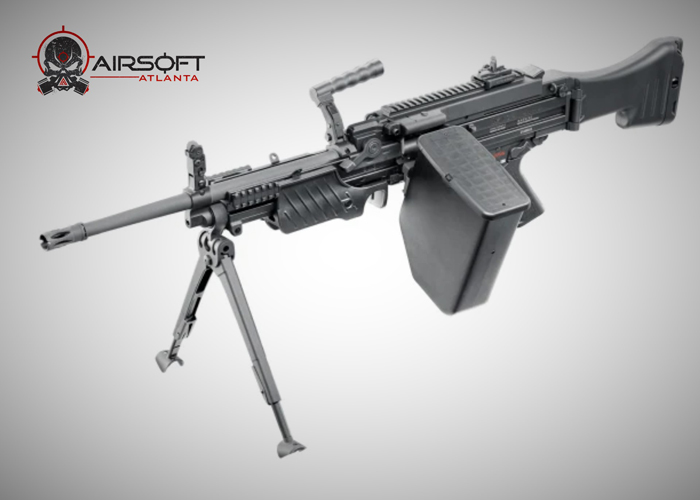 For those in the U.S.A. waiting for the availability of the VFC HK MG4 VFC LMG AEG, they can now order from Airsoft Atlanta and they've got limited stock... "The HK MG4 LMG VFC AEG is one of Elite Force's newest airsoft guns! With its ultra-high quality aluminum metal/polymer construction, it features fully licensed H&K trademarks (Umarex) in the package of an MG4 at an extremely light weight. The detachable box magazine carries 4,000 rounds and has a 900rd internal magazine to keep rounds down range even without the magazine. Box magazine and bipod included.
FPS velocity around 350 w/.20g BBs
Built in bipod, carrying handle, and folding stock. Recommend a 7.4v smaller stick style lipo (battery and charger are separate). 9.6v 1600 nun-chuck battery will also work.  Mini tamiya plug style.
This airsoft LMG gun is a beast! Full Umarex warranty, HK licensed, and one of the nicest airsoft guns to come out in 2022."