Tokyo Marui LCP NBB Pistol 14 April Release
OptimusPrime
07 Apr 2021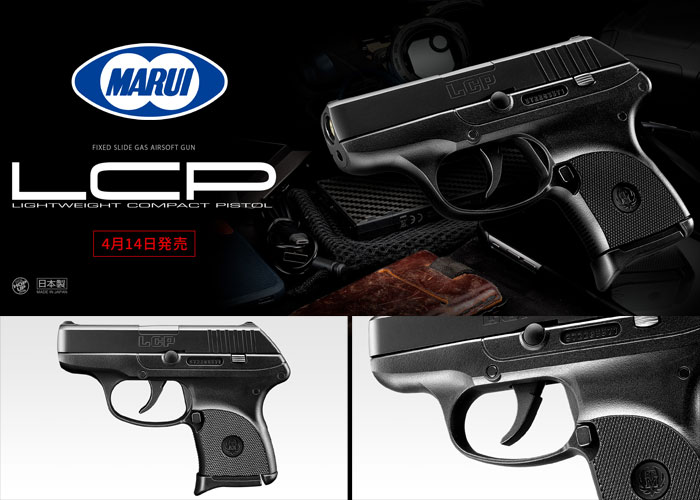 One of the latest compact Non-Blowback fixed-slide pistols from Tokyo Marui, the LCP, is set to be released on the 14th of April 2021. Based on the Ruger LCP pistol design, this is an easily concealable weapon and for those who want a compact easy to handle airsoft pistol with small hands, this is something that they can get when it gets released.
"Reproduced the slim silhouette
Reproduced the small and slim silhouette and simple details unique to LCP.
Fire just by pulling the trigger
If you inject gas and set a magazine containing BB bullets, you can shoot BB bullets just by pulling the trigger. (Double action)
Outstanding flight distance
Equipped with a hop-up system that adds rotation to the bullets it fires. It is possible to shoot BB bullets far away with less power.
Excellent quietness
The mechanism that suppresses the operating noise and eliminates all waste is ideal not only for survival games but also for shooting in pursuit of speed and accuracy.
Internal mechanism using metal parts
Strength is ensured by using metal parts for the internal mechanism. In addition, the weight is also increased, and you can enjoy a heavy feeling despite its small size.
Die-cast magazine
Comes with a die-cast magazine that has 10 bullets and is resistant to cold."