Tanie Militaria: JG MAC-10 SMG AEG
OptimusPrime
29 Nov 2020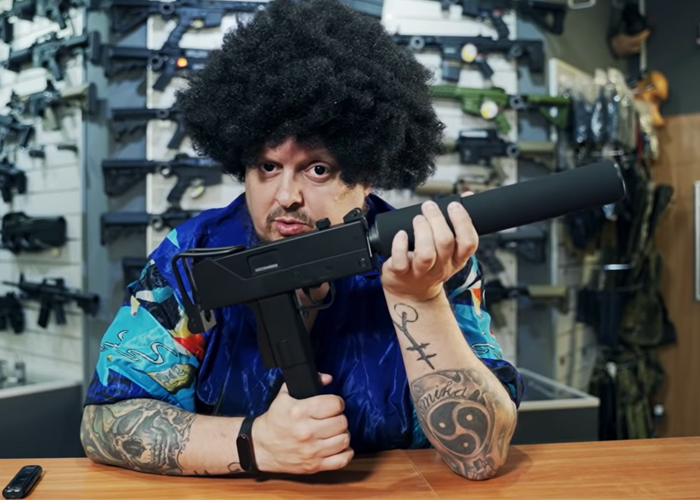 A clone of the Tokyo Marui MAC-10, the JG MAC-10 AEG is available at Tanie Militaria... "A replica of a submachine gun made of high quality ABS material. The replica's body is made of plastic, while the folding stock, barrel, suspension handle and magazine are made of metal .
Like the original, the replica allows both single and continuous fire . The replica is equipped with a functional Hop-Up system , which can be accessed by opening the ejector window. The use of the Hop-Up system allows for a significant improvement in the replica's performance by extending and stabilizing the projectile's flight path. The metal magazine holds 420 BBs.
The replica is delivered with a silencer , which is a very characteristic and recognizable design, intended typically for MAC-10 replicas."