Softair Zone On The E&L AK74MN Essential Series AEG
OptimusPrime
06 Jun 2022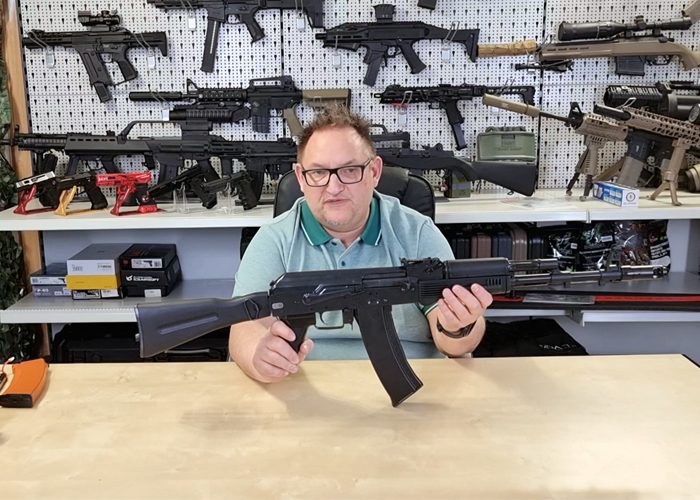 Softair Zone go over the E&L AK74MN Essential AEG to give their verdict if it is highly recommended to their customers... "In our series of new E&L models, we would like to introduce you to the 0.5 version of the AK74MN Essential. As with the other models, the AK74MN is also of very high quality and has a precise fit.
The hop-up is very reliable out of the box and performs very well up to 0.28g. The AK74MN is made entirely of steel, only the handguard, the pistol grip and the foldable stock are made of polymer plastic. The scope of delivery includes a fake "weapons oil bottle" and a steel cleaning set. In this bottle you can store BB's very well.
The supplied magazine is a 120-round mid-cap polymer magazine.
During the shooting test, you could also notice with this model that the gearbox works more cleanly than with Cyma. It is quieter and offers a significantly higher ROF.
Enjoy this video."