Softair Zone: Double Eagle M89A UMP
OptimusPrime
28 Mar 2022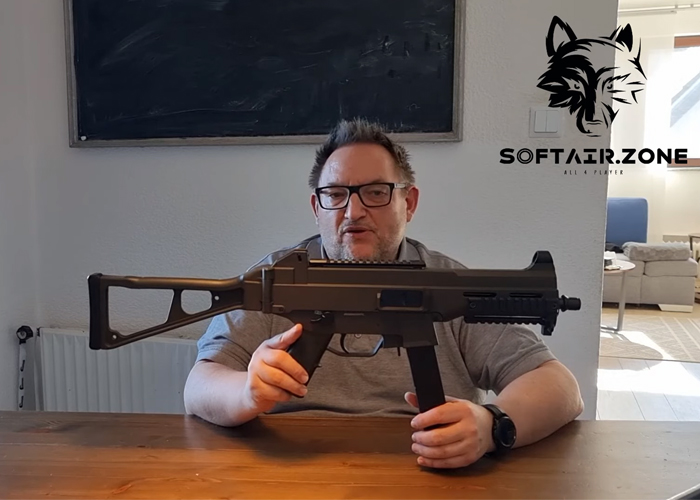 Unboxing and testing video of the Double Eagle M89A UMP AEG by Softair Zone... "Here we show you the UMP from Double Eagle. The M89A is completely made of fiber-reinforced ABS and makes a really stable impression. The side and lower rails are made of metal. The internals and the shooting performance are definitely convincing for a price below 200 euros.
It feels good in the hand and has a reasonable weight.
A high-cap magazine is included."