Real Wood Grip Panel For King Arms Python 357/Evil Gas Series
OptimusPrime
17 Sep 2023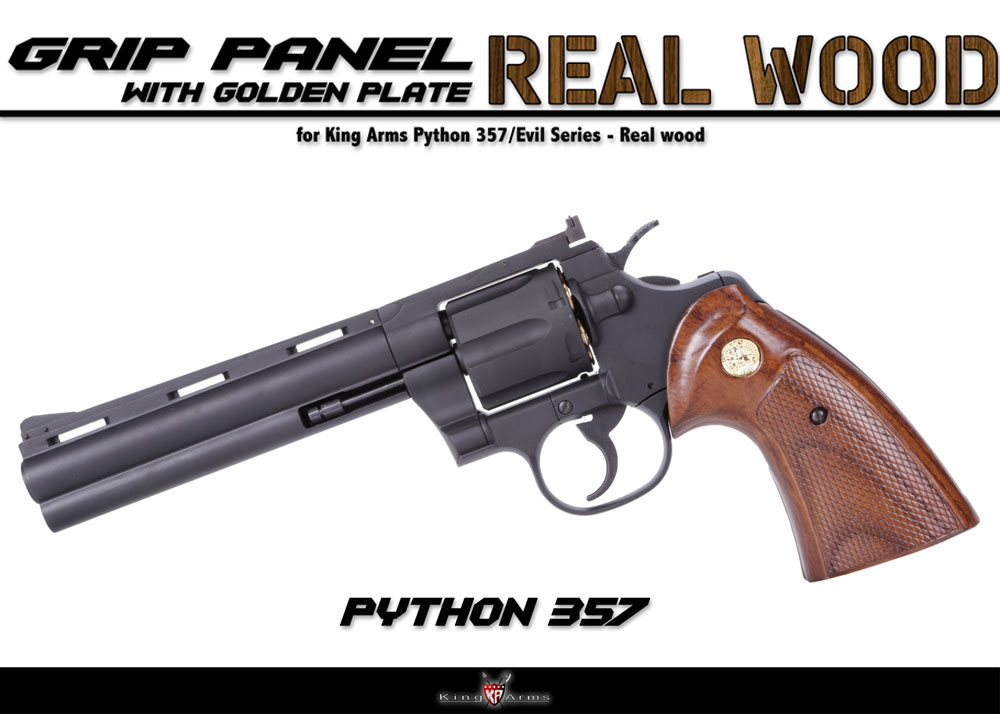 King Arms released a real wood grip panel for their Python 357/Evil Gas Revolver Series... "The well-known King Arms classic product Python357/Evil once again launches new appearance upgrade accessory. It is our great honor to present to you the [KA-PP-22-WO]. Brand new real wood grip panel for King Arms Python 357/Evil GAS series.
The grip panels are carved from solid wood, and the classic brown surface shows beautiful wood grain. We use exquisite woodworking techniques to carve out sexy holding curves. There is no doubt that they fit the metal receiver perfectly and firmly. The kind of warmth you feel through your palms, you must try it yourself.
Now is the perfect time to upgrade your King Arms Python357 & Evil."