Nuprol, Valken, Specna Arms CORE & More At Gunfire
OptimusPrime
11 Apr 2019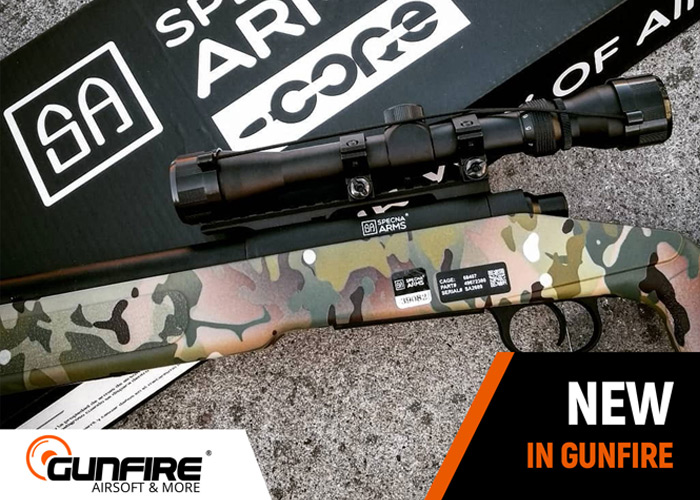 Another round of news that will keep you busy browsing the online store of Gunfire with these new arrivals from Nuprol, Valken Tactical, and the Specna Arms CORE... "This week in Gunfire is full of new arrivals, including new replicas of pistols, carbines and sniper rifles. In addition, we have restocked the equipment and useful accessories. Some of these products went straight to the offer of our Spring Sale. Yes, the Sale is still on, and you can still choose from over 4,000 items discounted by up to 70%! We encourage you to visit our website and check out the novelties.
Read the Terms and Conditions.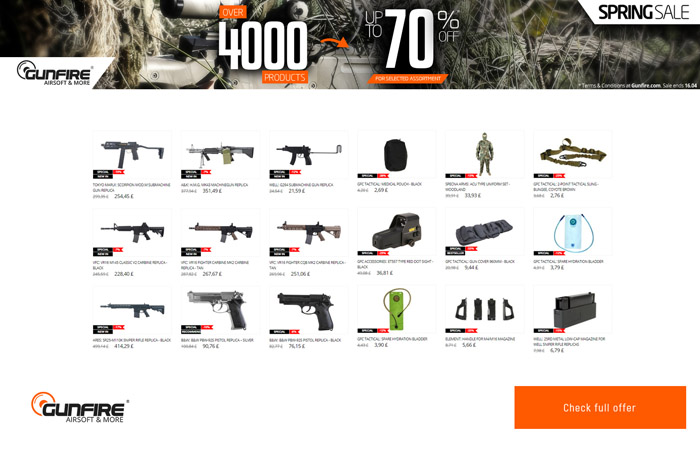 New delivery from Airsoft Engineering! You will find in it great silencers from lines Covert Tactical Pro and  Standard, green gas tank adaptors and many useful internal parts.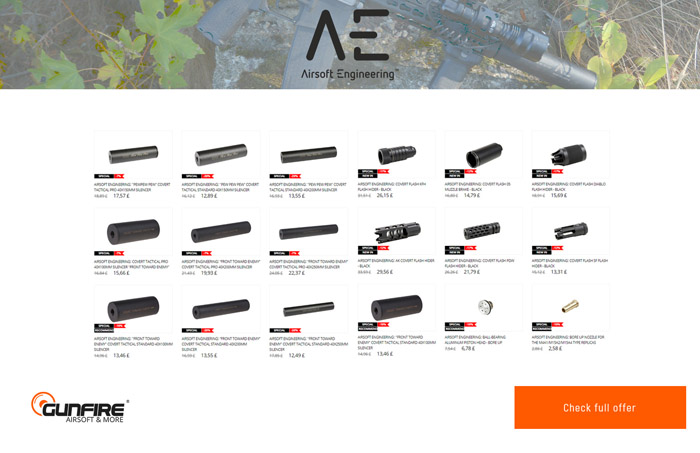 Don't miss latest Nuprol delivery! You will find in it wide range of replicas and airsoft accessories like Raven pistols, Romeo carbines or M79 grenade launchers as well as new version of hard rifle cases.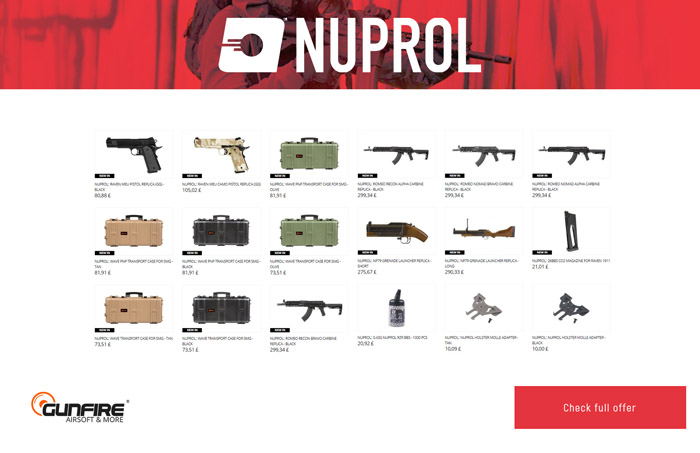 We have just restocked our storehouse with Valken products! Their offer consists of various accessories like protective masks, BBs or batteries as well as well as Valken V12 Ultra replica.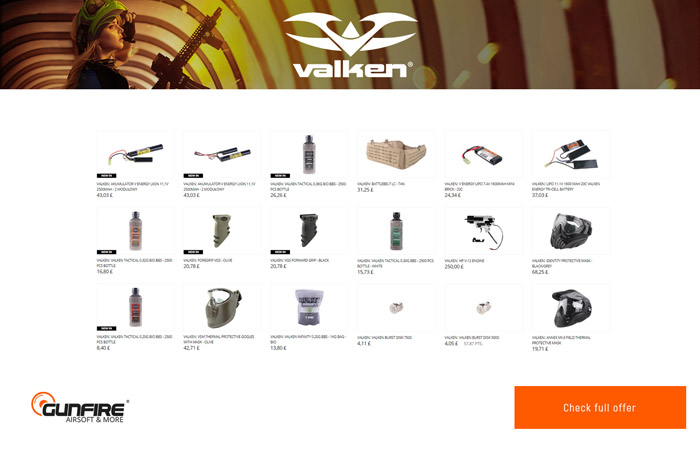 We present you the new series of Specna Arms CORE™ sniper rifles. These are spring-powered bolt-action replicas with a polymer stock, available in several colors and in the set with a scope and a bipod. Each replica is equipped with RIS rails, an adjustable stock and 3 magazines."