Muddy Reviews On The E&L Airsoft AK Midcap Magazine
OptimusPrime
25 Sep 2022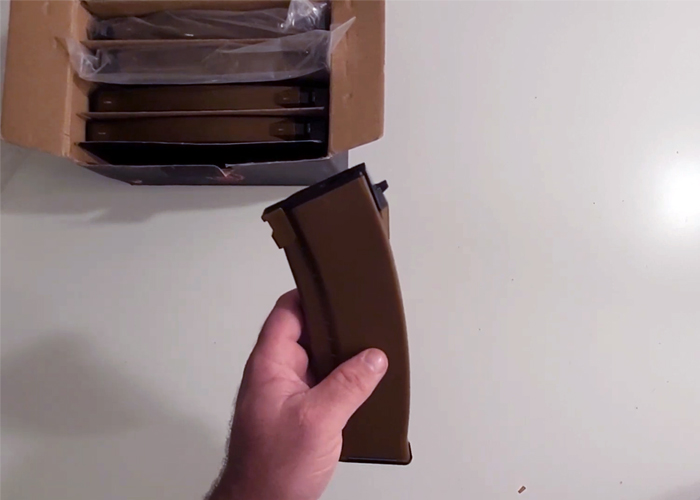 Muddy Reviews checks out a Midcap AEG Magazine from E&L Airsoft and its compatibility with other AK AEGs... "Hey everybody welcome back to another Muddy Review, In this review, we are checking out the E&L Airsoft AK74 Bakelite Mid-Cap magazines for Airsoft AK series AEGs.
These E&L Magazines are fantastic! I was so pleasantly surprised that they locked in and fed well in 3 out of the 4 Airsoft AK AEGs that I tried them in. The 4 AK AEGs were a CYMA AK74, Echo-1 USA Redstar AKS74U, Classic Army/Tokyo Marui hybrid AK47 build, and an Arcturus AK105. The Breakdown is as follows:

CYMA AK74: Locked in, Fed well.
ECHO-1 USA AKs74U: Locked in, Fed well (This was a huge surprise)
CA/TM Hybrid AK47: Locked in, Fed well
Arcturus AK105: Locked in with force, Did not feed.
I was surprised with the Arcturus 105 not working with the E&L magazines because I had heard they E&L and Arcturus were from the same factories but have never confirmed this. The biggest surprise for me with these Mid-Caps was the Echo-1. That ALS74U has only liked Arcturus MAGPUL style AK47 magazines and every other AK74 style magazine I have tried in it was a complete failure. I am SUPER stoked these worked as I now have proper AK74 magazines for the gun.
I like these mags so far, they have fed well in testing, feel pretty good, and seem to be of a decent quality. The big test however will be running them at a game and putting some use and abuse on them. I am hoping to get back out and do a little BBwaring in a few weeks so we will see how they hold up with the Echo-1 and CYMA. Overall initial impressions are VERY positive and I actually am looking forward to sourcing some more of these guys. I got these second-hand off of the HOPUP app here in the USA but you can find these same magazines here in the US."