Military 1st Waist Pack Sale 2020
OptimusPrime
21 Jul 2020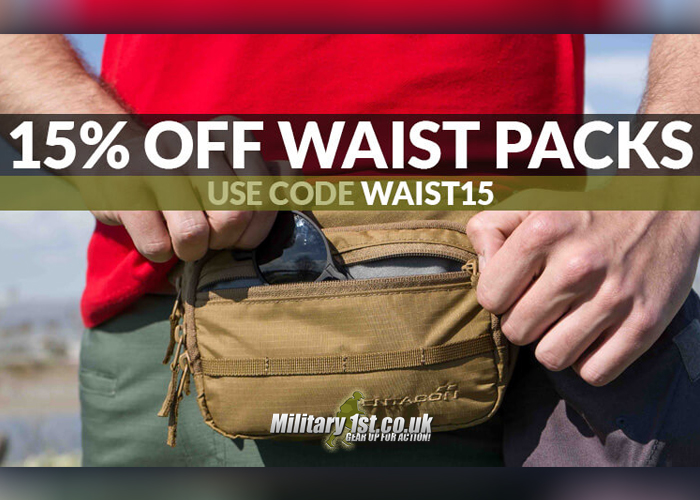 Waist packs are useful travel and walking accessories as they can hold the bits and bobs we carry and keep our hands free. They are now at 15% off at Military 1st, just use the discount code you find here upon check out to avail of the offer... "We offer 15% off all products from Waist Packs category with Discount Code WAIST15.
Call them what you want, but hip/waist/bum packs made a strong comeback and are almost certainly here to stay. From fishing to trail running, travel to bike commuting, they prove endlessly versatile and useful.
Discover our selection of classic waist bags and streamlined fanny packs from Condor, Helikon and Pentagon and other carry equipment specialists.
Hurry up: this special offer ends 25 July 2020, midnight, and excludes sale items.
Free UK delivery and returns! Free shipping to the U.S., Ireland, and Australia. Fantastic rates for delivery across Europe."