Military 1st Trousers Sale 2022
OptimusPrime
21 Jan 2022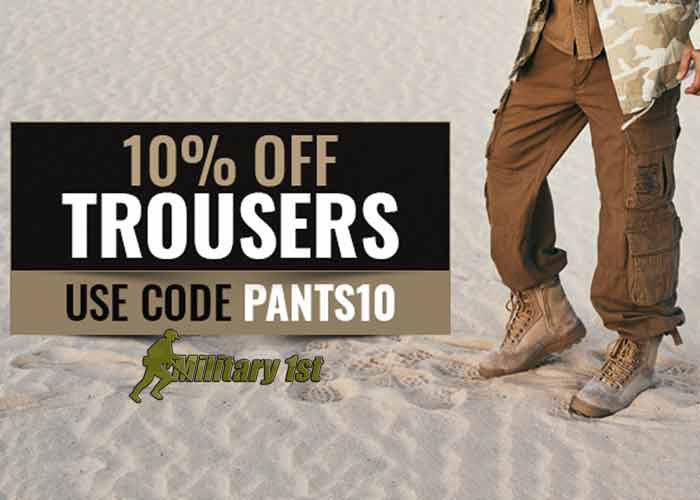 Trousers in stock are at 10% off at Military 1st with their ongoing trousers sale... "We offer 10% off the entire Trousers category with Discount Code PANTS10.
Discover a wide range of tactical and combat trousers from top brands like Brandit, Helikon, and Pentagon. We pride ourselves on stocking the best selection of classic cargos and functional combats, so we've got you covered whatever fit and style you need.
Find out more about the latest arrivals, such as brand new Pentagon Renegade Savanna Pants, made of durable and stretchable fabrics, designed to provide maximum comfort during even the most challenging missions.
Hurry up: this special offer ends 25 January 2022, midnight. It applies only to the Trousers category and excludes already discounted items.
Enjoy free UK delivery and returns! Enjoy swift shipping to the U.S., Ireland, Australia, and across Europe."