Land Warrior Airsoft Black November Sale 2022
OptimusPrime
15 Nov 2022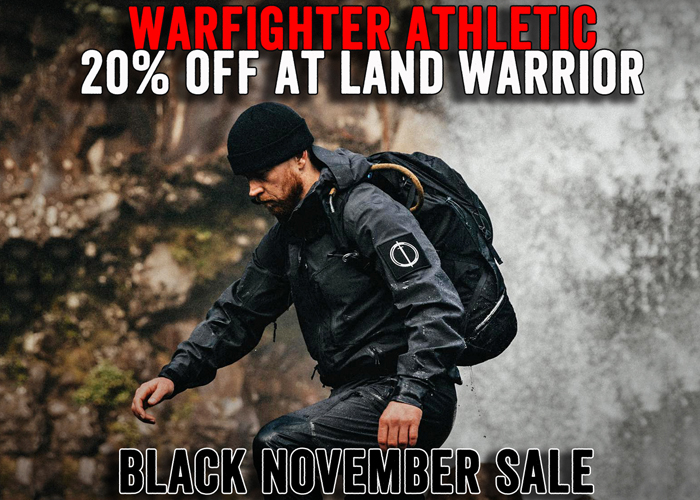 It's a whole month sale at Land Warrior Airsoft this November instead of just Black Friday. Lots of opportunities to find discounts and bargains but it's better to be early where you get choice pickings... "We're not waiting for Black Friday to get our fantastic offers to our customers, we're having a full month of Black November discounts!
We've started with a fantastic 30% sale on our lines from 5.11 Tactical, if you missed that, there are still some great bargains to be had here...
Also now, we're offering 20% off our massive range from Warfighter Athletic. No code needs to be applied, the price has already been manually adjusted!
These goods are all in store and ready to ship, we look forward to shipping out some of this great range of kit soon!
Keep an eye out for more deals coming in the coming weeks for Black November at Land Warrior Sports."