Land Warrior Airsoft 5.11 Tactical Black Friday Sale
OptimusPrime
25 Nov 2021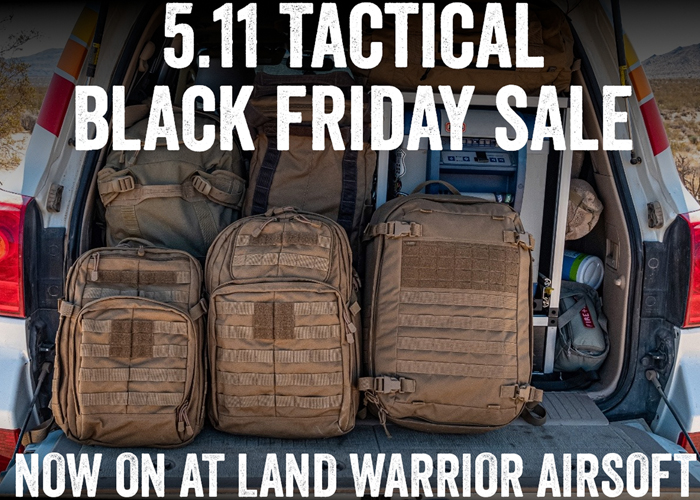 Grab 5.11 deals from Land Warrior Airsoft as they announce their 5.11 Tactical Black Friday Sale... "It wouldn't be a Black Friday without a sale going on at Land Warrior HQ! For a limited time we're hosting a sale on all of our goods by 5.11.
With the code 'BLACKOPSFRIDAY' you are granted a 20% discount on all 5.11 goods from now until Sunday at Midnight!
5.11 Tactical offers superior tactical apparel and gear for law enforcement, first responders, tactical operators and recreational enthusiasts, with their items being used the world over.
Such as their extensive offerings of packs and bags, from the small and compact options like the Rush MOABs and 2-Bangers to those designed for going up over hills and coming under fire, such as the AMPs and Rush 2.0s.
For the everyday, they offer a variety of clothing options designed for the working individual, from the Defender Jeans and Range Pants, to cargo trousers like the Quantums and Strykes, to hats, hoodies and shirts perfect for everything from the gym to everyday use.
And of course, 5.11 offer a large variety of tactical items such as Plate Carriers, Chest Rigs and pouches for both!
For all things 5.11 and for everything else we offer, check out our website here and be sure to also follow us on Facebook and Instagram for more content, and potentially news of more sales happening this week!​"