Helikon Raider Backpack At Military 1st
OptimusPrime
22 Jun 2022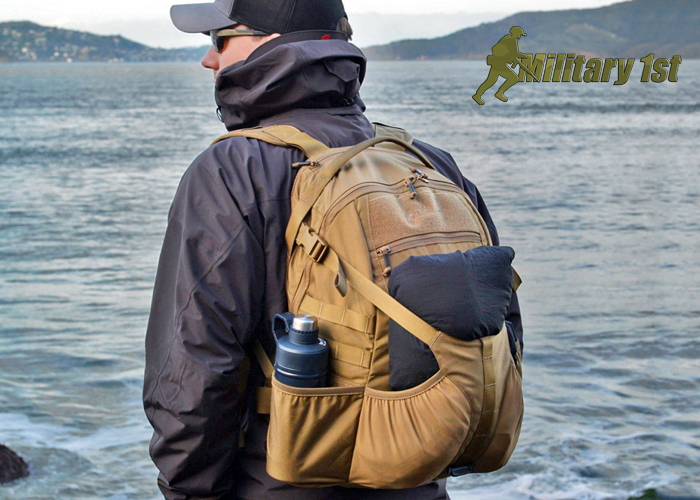 Available right now at the Military 1st online store is the Raider Backpack from Helikon-Tex... "Helikon Raider is a versatile tactical backpack with a customisable main compartment, organiser and sunglasses pockets at the front, two open-top side pockets, and a collapsible, partly elastic so-called Beaver tail flap.
Moreover, it is fitted with profiled shoulder straps, a comfortable carrying handle, a rigid back panel, and a concealable hip belt.
Perfect for EDC and hiking, Helikon Raider Backpack also comes with an integrated rain cover.
Find out more at Military 1st online store.
Enjoy free UK delivery and returns! Swift delivery to Ireland, the US, Australia, and across Europe."