G&G ARP556 2.0 AEG At Airsoft Atlanta
OptimusPrime
05 Oct 2022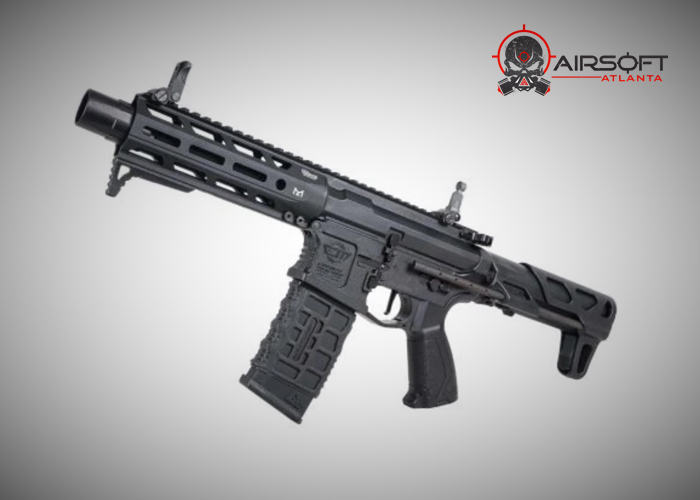 The compact G&G ARP556 Version 2.0 AEG in black colour is available to order at Airsoft Atlanta... "The G&G ARP556 CQB M4 AEG - Black - Top Tech. This is a very compact M4 airsoft gun for CQB battlefields. It's shocking how small this well built all metal gun is. Can use all standard M4 parts, accessories, magazines, etc. This gun is solid! Internally programmable Mosfet unit for 3-round burst and other options. Built to use LiPo batteries out of the box. Compact PDW style stock is rock-solid and adjustable. Front rail is for M-Lok.
7" M-Lok Metal Rail
G&G Polymer Receiver
FPS around 350 w/.20 BBs
Includes a M4 300 rnd hicap magazine.
Note: Does not include battery or charger.  Expanded tube size fits up to 1200mah LiPo / 2000mah Li-Ion batteries. "