Evike [The Gun Corner]: ASG SP-01 Shadow
OptimusPrime
01 Jun 2016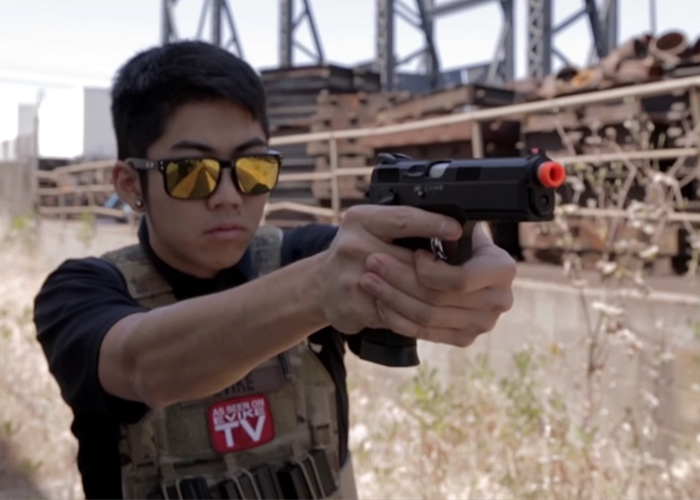 The airsoft version of the much admired CZ SP-01 Shadow, the ASG CZ75 SP-01 Shadow is available right now at Evike.com... "The CZ SP-01 SHADOW in an ultra-realistic airsoft gun with full metal construction and blow back. Based on the latest generation of pistols from CZ, which is designed from input provided by Law Enforcement, Military and Police communities worldwide, and with additional input from the world premier shooters of Team CZ., the CZ SP-01 is becoming a very popular gun for IPSC shooting competitions.
This gun is well balanced and easy to operate, the ergonomic grip with checkered rubber grip panels make it sit extremely well in the hand. It disassembles just like the real gun and features a fiber optic front sight and an accessory rail.
Optional CO2 magazine is available.
Features:
Durable full metal construction
Ergonomic rubber grip
Red fiber optic front sight
Oversized ambidextrous safety
Oversized slide release
Extended magazine catch
Full size magazine with extended base plate
Frame mounted 20mm accessory rail
Realistic Blowback Action
Specifications:
Dimensions: 212mm x 150mm
Muzzle Velocity: 300~330 FPS (Measured w/ 0.20g BBs and Green Gas)
Magazine: 30+1 rounds. Compatible with KJW/ASG CZ75 magazines
Gas Type: Green Gas, Red Gas, Propane
Firing Mode: Semi Automatic, Safety
System: Gas Blowback
Hopup: Yes, Adjustable
Package Includes: Gun, Magazine, and Manual"