Elite Force HK416A5 Competition AEG At Airsoft Atlanta
OptimusPrime
19 Oct 2022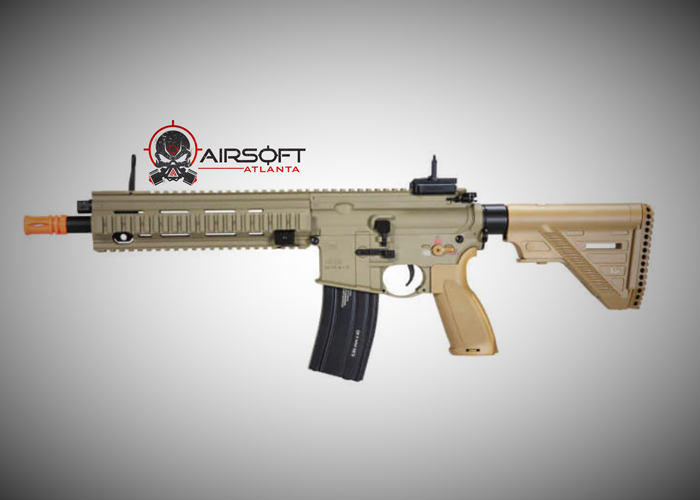 The Elite Force HK416A5 Competition AEG in black and tan colours is in stock right now at Airsoft Atlanta... "The HK416A5 M4 AEG. A fully licensed airsoft gun from HK/Elite Force 0 Competition model 2022. This is part of Elite Force's competition line, high end steel gears, and robust gearbox.  Comes in Tan or Black.
Parts compatibility is assumed to be V2 but has yet to be confirmed.
FPS is around 330 w/.20g BBs
The gun is wired to small tamiya, so ensure that the batteries you have are either wired to small tamiya, or have an adapter (female small tamiya to male deans).
11.1v stick style LiPo recommended for function with the mosfet unit. Thin nun-chuck or stick style should fit fine if not too long (1300 and below stick). Battery and charger not included. mini tamiya plug.
Package includes the gun and one (1) 160 round hicap style metal magazine. Battery and charger are not included.
Elite Force Item 2275056 and 2275057. Full warranty through Umarex."