Echo1 ASC, MK16/17 Models Recalled
OptimusPrime
27 Jan 2012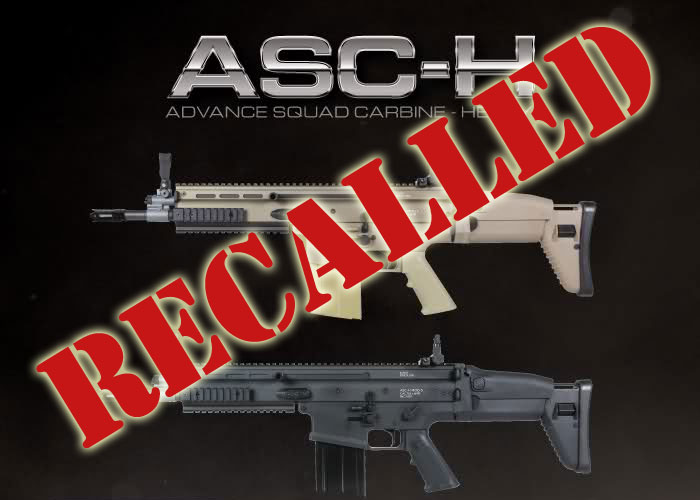 Thumpy's 3-D House of Airsoft is on the case as Thumpy sends in the latest update on this... "THUMPY's 3D House of Airsoft received several 'tips' from airsoft retailers that JAG Precision had e-mailed a letter to customers regarding the 'dramatic' SHOT Show shutdown of their display by CYBERGUN and FN Herstal. The details of that letter are posted on JAG's corporate homepage.
Here is the text from that letter is also below in a screen-grab from the site on Wednesday night at 11:00 PM Eastern Time (LINK HERE):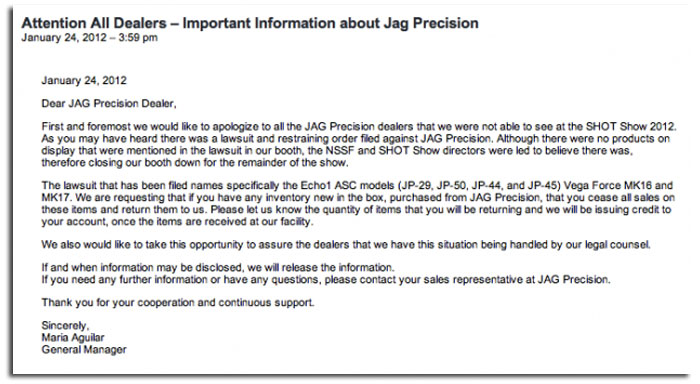 Thumpy...OVER"
If Echo1 USA will take out a license on these models or will just cease production of these products, it's up to them, upon legal advice to do. This might become a rare piece once Echo1 USA stops producing.