Curbside Pickup Available At Airsoft Extreme
OptimusPrime
29 Mar 2020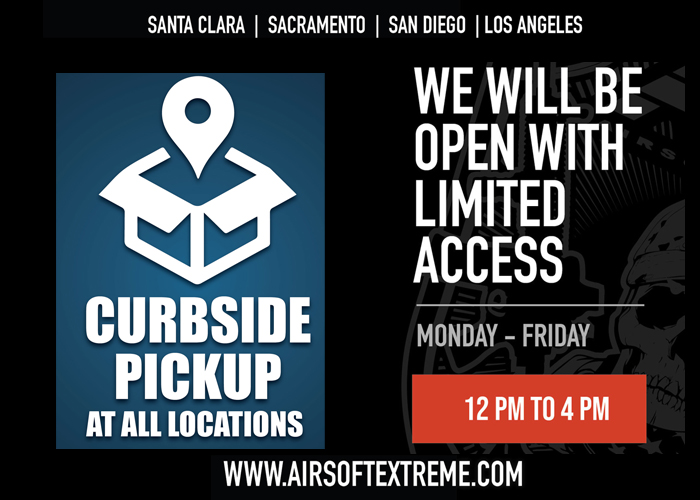 Airsoft Extreme is open for business but as they exercise caution for the safety of everyone, they are offering curbside pickups for those who prefer this method and they have limited opening hours, from 12noon to 4pm... "Airsoft Extreme is making curbside pickup available for customers picking up their finished gun work and online orders. Call ahead to the store and let them know you are coming.
We will collect your goods, disinfect them and bring them to you once you arrive. We will accept payment via credit card only over the phone or via our payment terminal, which we will make available at the door. Please note at this time we will not allow shopping or browsing inside the store.
We also cannot accommodate testing of your guns inside the store. If you wish to purchase additional items to add to your pickup, please let the staff know when you call so we can prepare the items for you.
Curbside pickup is available Monday to Friday, 12 pm to 4 pm, for the duration of this shutdown. In addition to making sure you have access to your property, Airsoft Extreme is committed to protecting its staff so please observe and maintain all social distancing during your visit.
Thank you, stay safe, and let's look forward to when we can all airsoft together again!"