CronoArms Custom Heretic Warhammer 40K Bolter
OptimusPrime
08 Apr 2021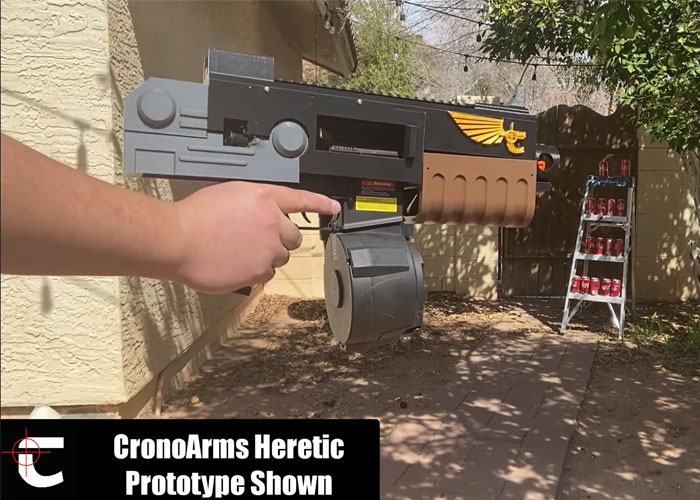 Warhammer 40k fans can follow the development of CronoArms Custom Heretic Warhammer 40K Bolter airsoft gun that would be soon available... "Into them brothers! Purge the Empire's enemies with the upcoming CronoArms Heretic. Built on the JG M4 Pistol platform. Fully upgradeable to your V2 AEG/HPA content. Will come in custom colors.
Pre-orders coming up soon so please follow us on Facebook for news.
The one shown in this video is a working prototype. Final product will vary."