Centurions Option UMP 9/45 Extended M-Lok Handguard
OptimusPrime
12 Nov 2021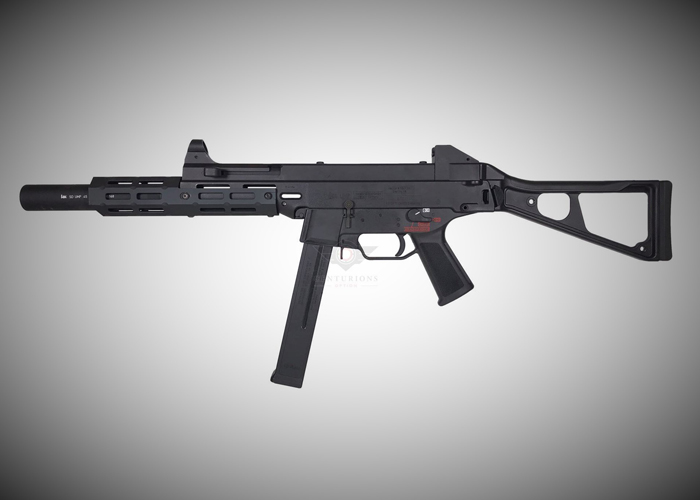 Centurions Option sent it news that they are now taking orders for their first product for airsoft, a H&K UMP 9/45 Extended M-Lok Handguard that is made to fit the VFC UMP GBB SMG... "Our very first design and bring our idea into production. FOR AIRSOFT USE ONLY.
Designed for VFC/Umarex UMP 9 or 45 GBB SMG use!  
Material: Aluminum Alloy, Steel.
Length: 240mm
Width: 51mm
Weight: 165g
Color: Black
Features:
M-LOK extension handguard for VFC UMP 9/45 GBB;  
Provide extra spaces including 45-degree accessories installation;
Provide extra protection to your attached suppressor, especially when extended inner barrel / tracer units installed within the suppressor
Other brands UMP AEG series may fit with slight modifications.
Can accommodate dedicated UMP silencer installed at the same time."