ASGI 1 Minute Review: ICS Galil ARM
OptimusPrime
23 Jan 2020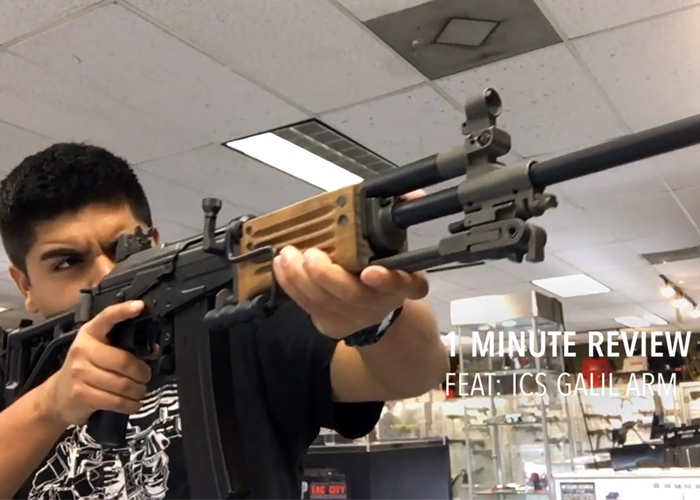 Isaias talks about the ICS Galil ARM AEG that is available at Airsoft GI in this 1 minute video review... "The ICS Full Metal Galil ARM AEG is an amazing functional work of art from ICS. The attention to detail and working features on this airsoft replica are extremely realistic. The full metal body is very solid, as is the metal folding stock and real wood hand guard.
This version of the Galil has a built in bipod that folds under the barrel and into the hand guard when not in use. Also unique to this model is the folding carrying handle on the right side of the gun. The selector and magazine release are stiff, but not too stiff, they function great. The two sling mounts on the left side of the gun are very solid, they don't swivel or swing which also means they don't make any noise. For realism there is a second selector switch on the left side of the pistol grip, which functions and also moves the fire selector on the right side of the receiver. The sights can be adjusted to different lighting apertures.
This is a gun for the record books, the age of the Galil AEG is here, and so far no one has done it better than ICS.
Specifications:
Manufacturer: ICS
Model: Galil ARM
Muzzle Velocity: 330-350 FPS
Magazine Capacity: 400 rds
Package Includes: Gun, Magazine
Warranty Length: 45 Days
Warranty Handler: Airsoft GI"