Airsoft Master: KWA QRF MOD1 AEG
OptimusPrime
17 Nov 2019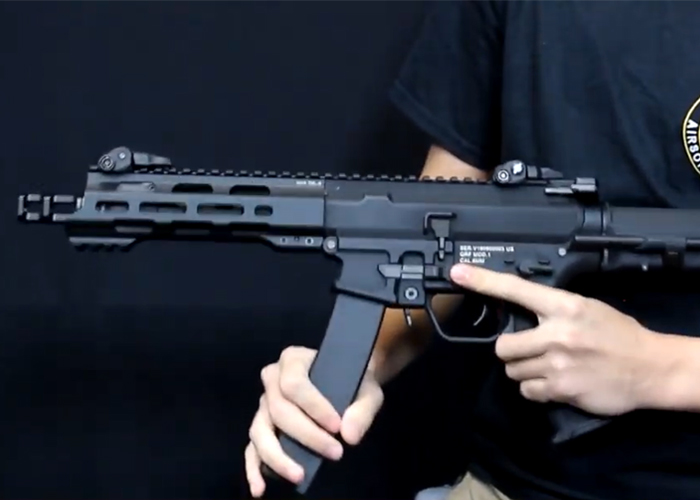 Airsoft Master takes a quick look of the KWA QRF Mod1 AEG, one of the two QRF AEGs that will be released hopefully next month... "The KWA QRF Mod1 Airsoft Gun features a pistol caliber magazine great for CQB games. It has a full metal construction, gearbox features a fully adjustable FPS system from 330-380FPS with .20g bbs plus capable of accepting Gate Titan MOSFET with no modification.
Features & Specs:
Manufacturer: KWA
Model: QRF MOD1 Airsoft Gun
Color: Black
BB Velocity: Adjustable 320-370FPS w/ .20g BBs
Type: Electric
Fire Option: Semi, Full Auto
Platform: Pistol Caliber Platform
HopUp: Yes, Adjustable, Rotary
Gearset: Full Metal Gearset
Bushing: Meal Bushing
Mosfet: No
Package Includes:
1x KWA QRF MOD1 Airsoft Gun
1X Magazine
Battery and Charger Sold Separate"