Airsoft Innovations Tornado 2 Timer Frag Grenade At Evike.com
OptimusPrime
08 Apr 2020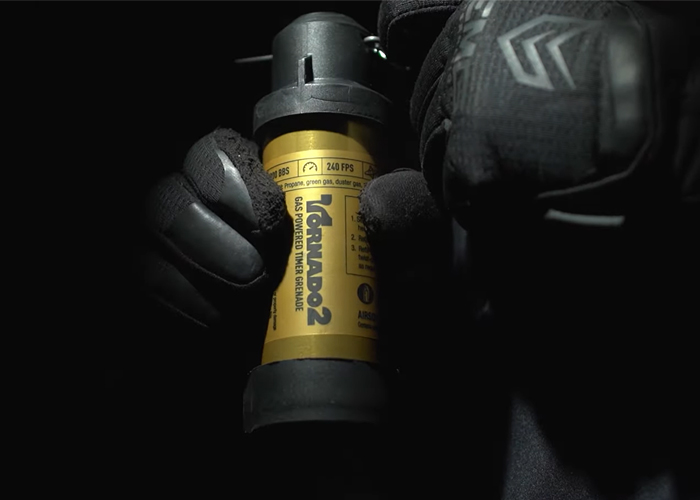 The Airsoft Innovations Tornado 2 Timer Frag Grenade, available in Gold and FDE, can be ordered now at Evike.com... "The Tornado 2 is the most powerful reusable airsoft grenade ever created. It contains a simple reliable timer, requires no disassembly and features tough full metal construction. It fires 200 BBs (more than any other airsoft grenade) at a blistering 240 FPS (more than 2x the velocity of all airsoft grenades) in a full 360 spread.
Features:
The Most Powerful reusable Airsoft grenade ever created
Easy-to-use, adjustable 3-position timer functions reliably (short, medium, and long time durations)
Impressive 200rd capacity! (Larger capacity than any Airsoft hand grenade, ever)
Works well on both hard and soft surfaces
Fits easily inside an M4 magazine pouch
Durable, almost indestructible metal construction
Easy to reload: simply re-insert the pin, set the timer, fill with gas and BBs and you're ready to go
Specifications:
Velocity: 240 FPS per BB
Gas type: Propane, Green Gas (Do NOT use HPA, CO2, or Nuprol 3.0/4.0 gas)
Capacity: 200 rounds
Material: Injection molded polymer, aluminum alloy
Dimensions: 163mm H x 58mm Diam"