10% Off Trouser Purchases At Military 1st
OptimusPrime
26 May 2020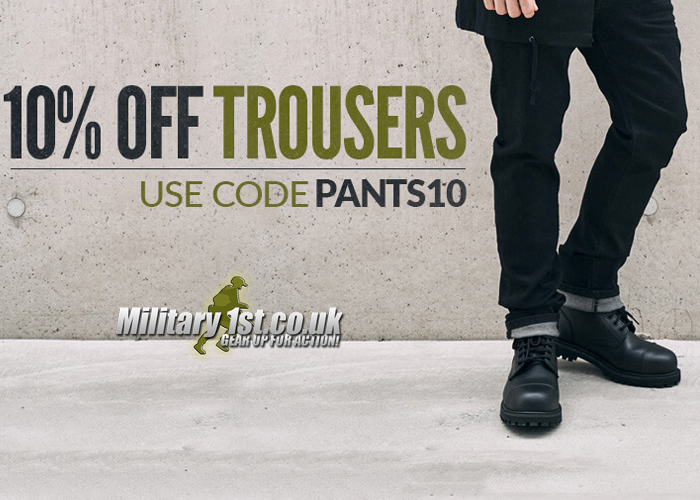 Getting ready for the reopening of airsoft fields this summer is allowed for by the authorities? Then it might time to get new pairs of trousers and Military 1st are offering 10% off their entire Trousers category with Discount Code PANTS10... "Finding a perfect pair of combat and tactical trousers is easy when you shop at Military 1st! There's a reason why we pride ourselves on stocking the best selection of classic combats and practical cargos.
Explore our vast range including top labels like Helikon, Pentagon and Propper, and the latest arrivals such as brand new Brady Trousers from Brandit, made of lightweight cotton, with a simple design and relaxed fit.
The UK customers: https://mil1.st/TrousersUK
The rest of the world: https://mil1.st/PantsUS
Hurry up: this special offer ends 30 May 2020, midnight. It applies only to the Trousers category and excludes already discounted items.
Enjoy free UK delivery and returns! Free shipping to the U.S., Ireland, and Australia. Fantastic rates for delivery across Europe."