Specna Arms EDGE With GATE ASTER
OptimusPrime
21 Sep 2019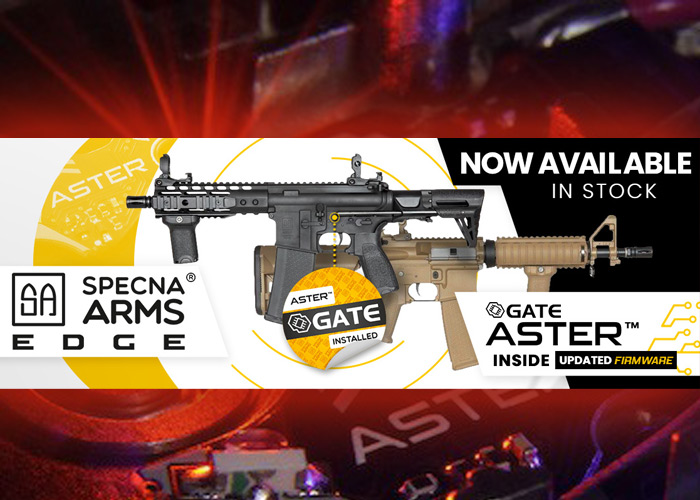 The new Specna Arms EDGE AEG with the GATE Aster MOSFET already built-in is now in stock at Gunfire. Apart from this good news, other arrivals are other Specna Arms AEGs back in stock, products from Modify, and GFC Energy. Also now in stock are Custom Vintage AK AEGs.
"The anticipated Specna Arms® EDGE replicas with the GATE ASTER™ module are now available for sale. The built-in ASTER™ unit is equipped with the innovative optical sensors and the smart fuse that protects the battery, motor, and the controller, even in case of reverse battery connection. The module offers even 250 possible trigger sensitivity settings and many more useful functions. The modules available in those models have updated version of the firmware.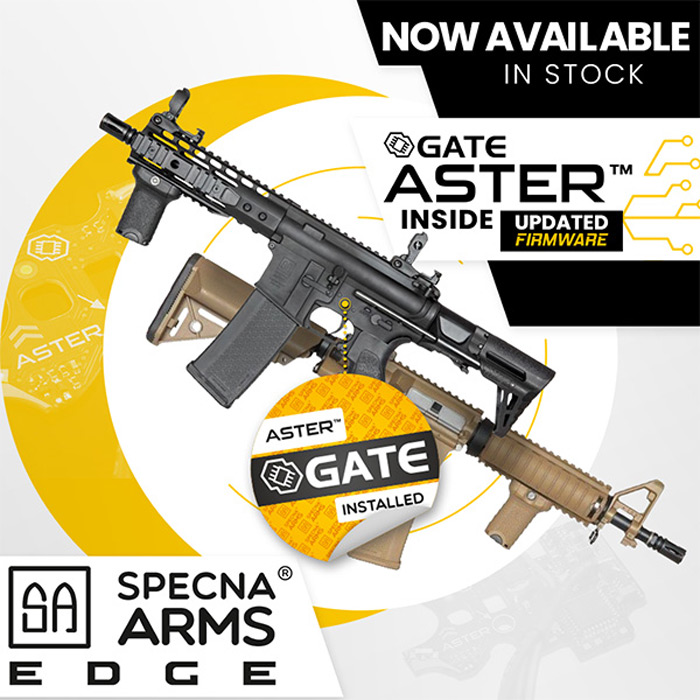 New models in the Vintage Custom collection!
We are glad to present to you new models of replicas from the 'Vintage Custom' collection. Those are unique replicas that have been professionally modified and 'aged'.  All modifications are hand- made and we have used only high-quality polymer and wooden parts.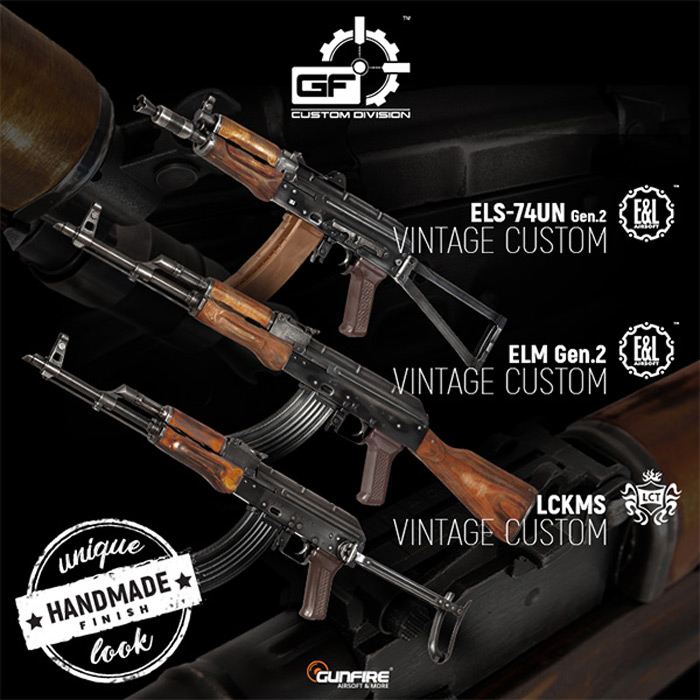 We have restocked our warehouse with Specna Arms CORE™ BBs! Thanks to their perfect shape and polished surface, Specna Arms CORE ™ BBs are perfect for all types of replicas. The BBs are available in weights from 0.20 to 0.30g in the standard and BIO versions.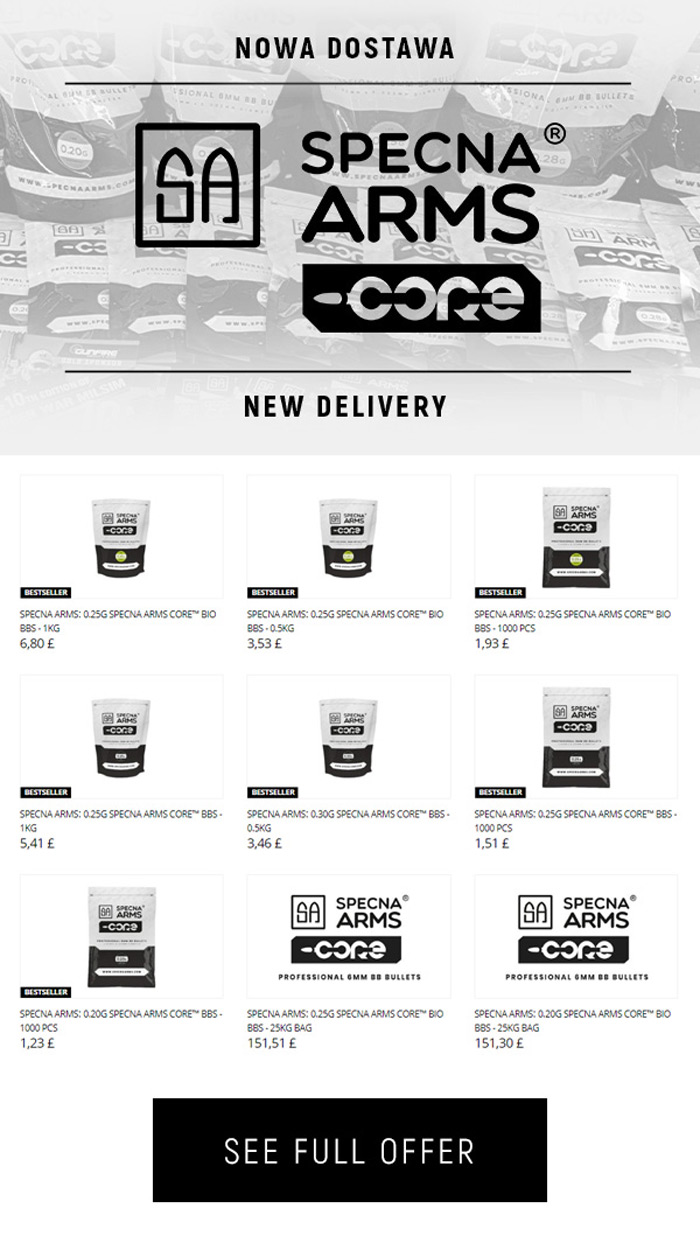 As the exclusive Polish distributor of the Modify brand, we have just received shipment of their products. It consists of high-quality parts and tools, complete gearboxes and replicas of XTC, XTC PDW carbines as well as MOD24 sniper rifles available in three colors.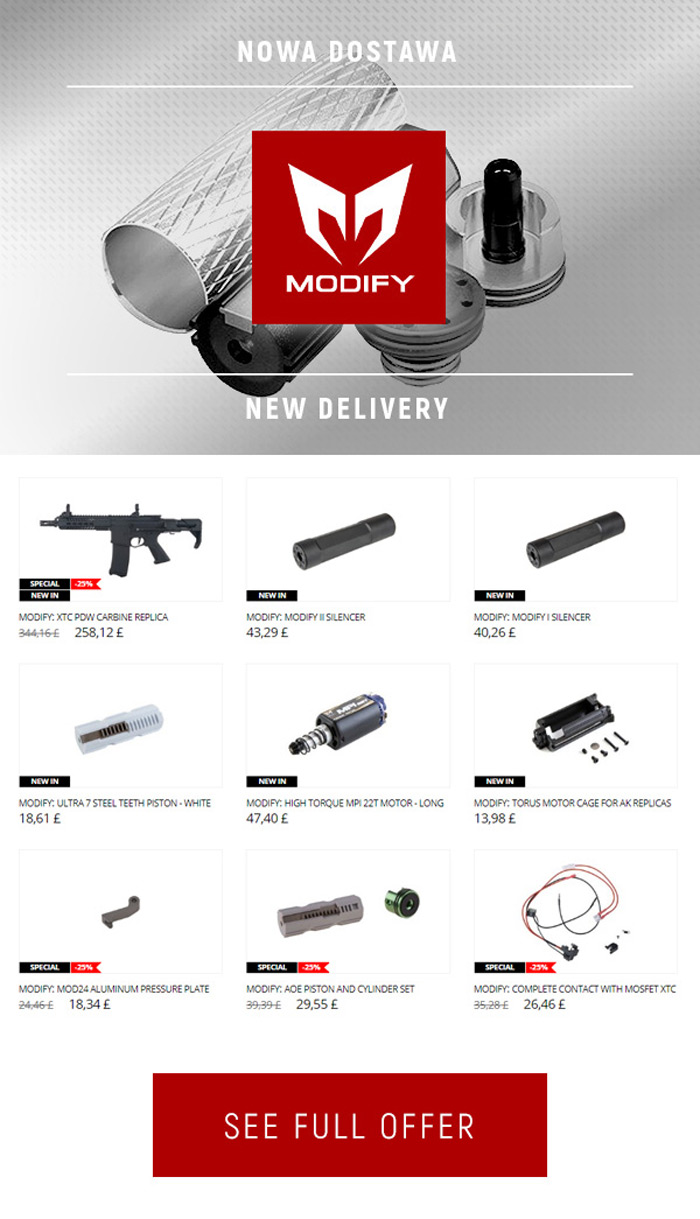 We encourage all owners of gas powered replicas to check the offer of Smart Gas products. It includes excellent and efficient gases available in 4 different tank sizes.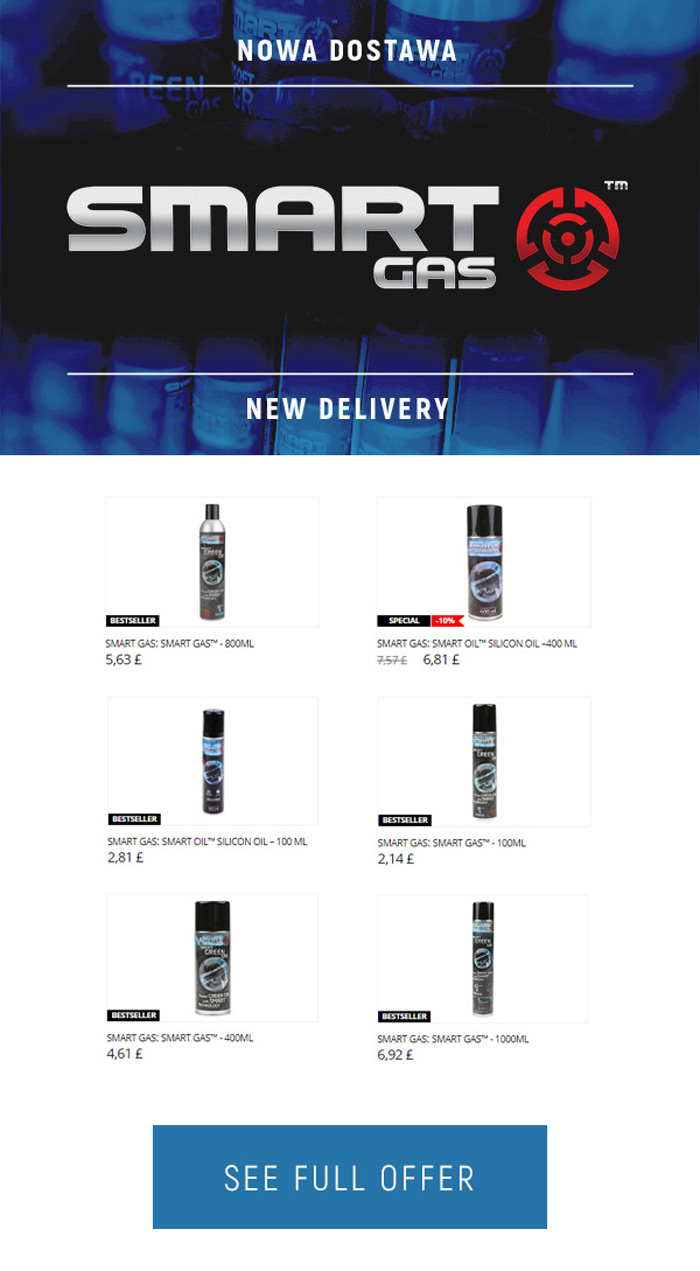 Delivery of products from GFC Energy! It includes long-lasting NiMH and LiPo batteries available in different shapes as well as useful accessories like adapters or male sockets."