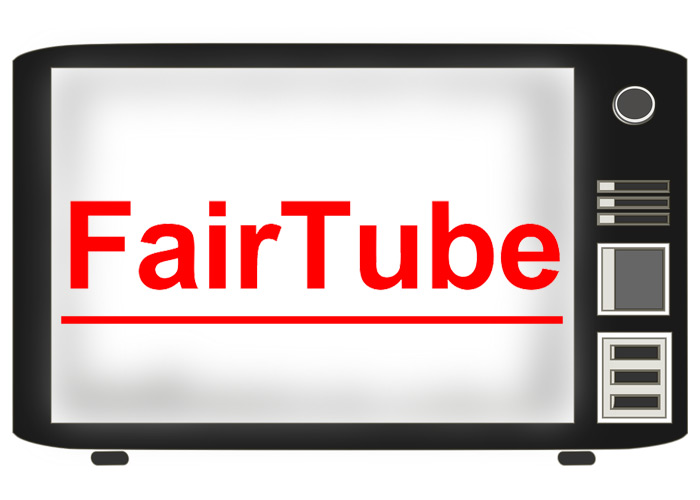 Airsoft YouTubers, including us here at Popular Airsoft, are sometimes dismayed with how YouTube rules and policies are implemented. It's not only those who run airsoft channels, but others are affected as well. Frustrations run high, especially for those who depend of the video sharing platform's monetization feature for livelihood.
A group of YouTubers, led by Jörg Sprave of the Slingshot Channel have banded together to form the YouTuber's Union to push for their rights as content creators and users with the following demands:
Monetize everyone - Bring back monetization for smaller channels.
Disable the bots - At least verified partners have the right to speak to a real person if you plan to remove their channel.
Transparent content decisions - Open up direct communication between the censors ("content department") and the Creators.
Pay for the views - Stop using demonetized channels as "bait" to advertise monetized videos.
Stop demonetization as a whole - If a video is in line with your rules, allow ads on an even scale.
Equal treatment for all partners - Stop preferring some creators over others. No more "YouTube Preferred".
Pay according to delivered value - Spread out the ad money over all YouTubers based on audience retention, not on ads next to the content.
Clarify the rules - Bring out clear rules with clear examples about what is OK and what is a No-No.
But the problem with the group is that they have no real power to push for their demands as they are more of a community of YouTubers. To add more muscle to their efforts, they teamed up with Europe's largest trade union, IG Metall or the German Metalworkers' Union according to Gizmodo. Calling it FairTube, it is headquartered at the IG Metall's HQ in Frankfurt. Sprave said that since the launching of FairTube, the YouTubers' Union has grown to 1,200 and probably more are joining given that a lot is at stake for the content creators who are actually the lifeblood of YouTube, without the content creators, there is no YouTube.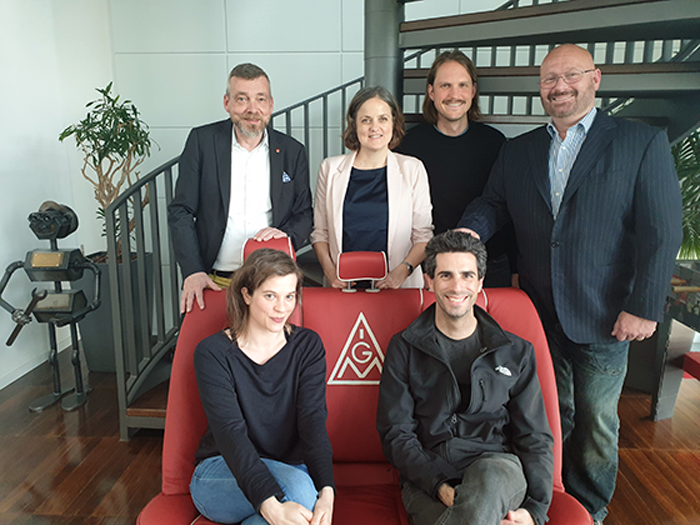 The FairTube Team
Back row: Robert Fuß; Vanessa Barth; Johannes Höller; Jörg Sprave.
Front row: Ane Mojica; Michael "Six" Silberman.
One of the issues copyright infringement system of YouTube, which many content creators find it horrible. If you are covering an event and inadvertently capture copyrighted music playing in the background, it will be considered an infringement. Trying to remove the background music also affects the scene in the video, so it is frustrating for those who do not have sophisticated tools to remove such.
With IG Metall's legal team will examine YouTube's policies in the European Union. Also, they are looking into the possibility that content creators are employees of YouTube (just like the legal issue of Uber drivers and food delivery companies) and the use of the GDPR (General Data Protection Regulation) to demand transparency on the use of personal data.
According to FairTube, if YouTube does not respond to its demands by the 23rd of August, the legal examination will then start.
It's going to be a big fight if YouTube will not listen to their demands as this might move to courts in European Union. But the YouTubers' Union got some muscle now. If you are a content creator, whether with a small or big following on YouTube, you might want to be part of this.  Some of airsoft YouTube Channels are members of this effort such as BB2K Airsoft and they are inviting other channels to join.
The Content Creators are fighting back.