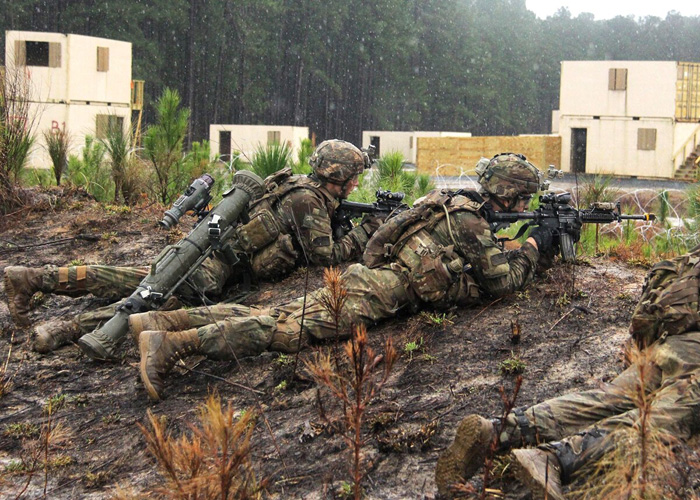 Summer nowadays is really hot that for airsoft players, we are always on the watch for tactical clothing that can help us bear the hear under the sun. For the soldiers in the U.S. Army, they will soon be getting their own Hot Weather Combat Uniform as it is being shipped to military clothing stores. Soldiers in Hawaii and at Fort Benning in the State of Georgia will be first to get their hands on this uniform this month.
The new uniform is a 57/43 nylon-cotton blend, while the standard Army Combat Uniform is 50/50 nylon-cotton blend and maintains the OCP pattern. The mix helps the uniform dry more quickly and perform better in the heat. Here are the features of this new combat uniform for hot weather conditions:
Coat:
Single-breasted
Raglan sleeve front with a five (5) button closure
Fold down collar with a fusible interlining
Long sleeves with cuffs and one (1) button, three (3) buttonholes adjustable cuff tab
The top of the button down closure is open to accommodate a pen
Front has loop tape to accommodate the Name and US Army Tape
Front placket has a loop tape for the Rank Patch
Coat has two (2) bellow style top opening upper sleeve pockets and includes an eyelet drain-hole
Sleeves have an elbow reinforcement patch
Both sleeves have an Identification Friend or Foe tab cover that can be opened and closed using hook and loop fastener
IFF tab cover is centered and sewn onto the sleeve above the upper sleeve pocket
Double turned and cleaned finished hem
Trousers:
Covered fly with a four (4) button/ buttonhole closure, or three (3) button/buttonhole closure, depending on size
Seven (7) belt loops
Two (2) side hanging pockets
Two (2) front side pleated cargo pockets with three (3) button/ two (2) buttonhole closure flaps
High end of cargo pockets at front of pocket rather than rear like ACU
Two (2) lower leg side pockets with one (1) button/ one (1) buttonhole closure flaps
Side cargo pockets shall have three (3) sewn-in eyelets hidden by the bellows
Double needle seat patch and a pleated knee reinforcement incorporated into the pant leg at the knee
One (1) piece single gusset
Two (2) front side hanging pockets
Mesh fabric attached on the inside of the trousers at the bottom of the legs as inner cuffs
Bottom of the trousers leg hems, the inner cuffs, and the waistband shall have drawstrings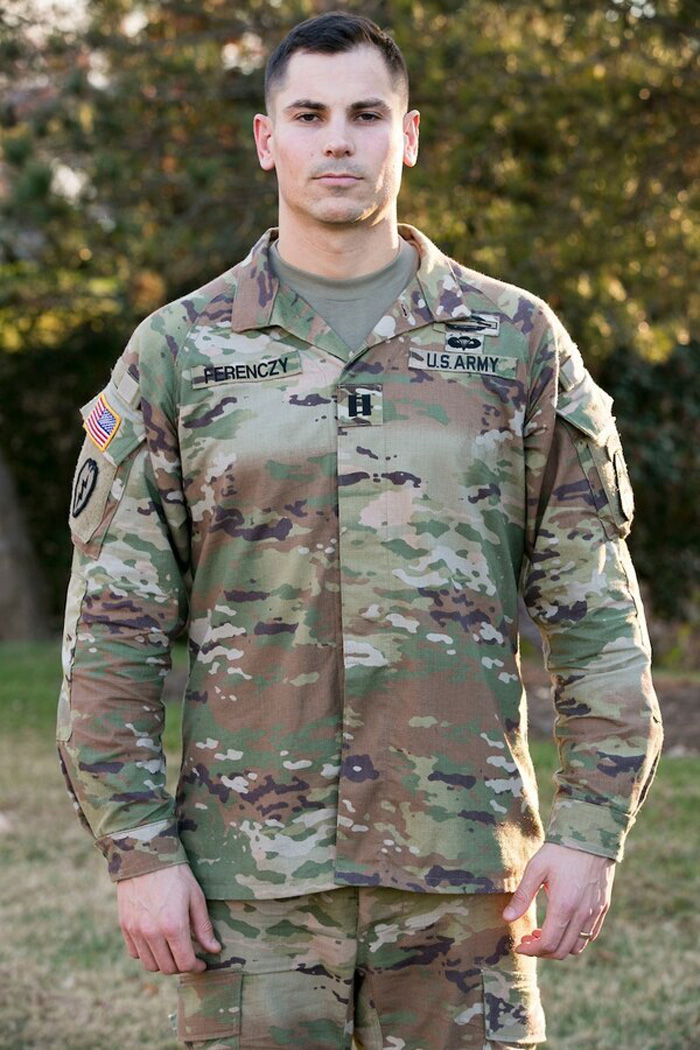 Prototype Improved Hot Weather Combat Uniform (Photo  by U.S. Army)
This is still an early roll out, but the Army plans on releasing more batches in six additional waves by February 2020 when it will be available at all military clothing stores.
According to Military.com, the uniform is an option and is not required for inspections.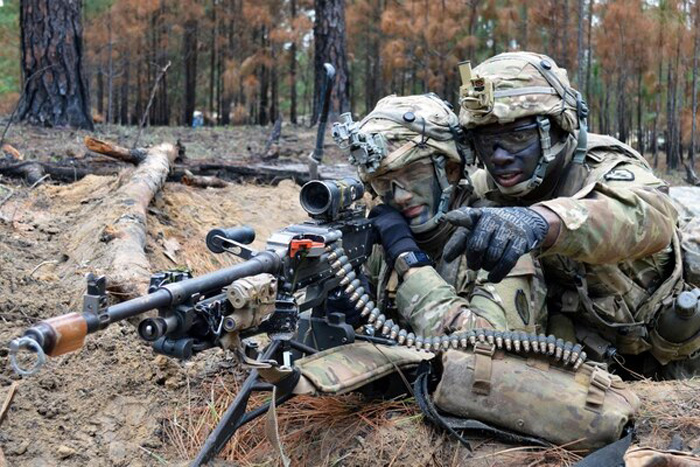 Soldiers with the 25th Infantry Division testing the Improved Hot Weather Combat Uniform (25th Infanty Division photo)
"The Improved Hot Weather Combat Uniform gives warfighters an option in terms of having a uniform that is designed to allow soldiers to conduct their mission in an extremely hot or wet environment," said Col. Stephen Thomas, head of Project Manager Soldier Protection and Individual Equipment.
Soldiers can purchase a set for US$100 when it becomes available at the nearest military clothing store.
Top photo: Soldiers with the 25th Infantry Division testing the Improved Hot Weather Combat Uniform (25th Infanty Division photo)