SHOT Show 2023: Industry Day At The Range
Gungho Cowboy
17 Jan 2023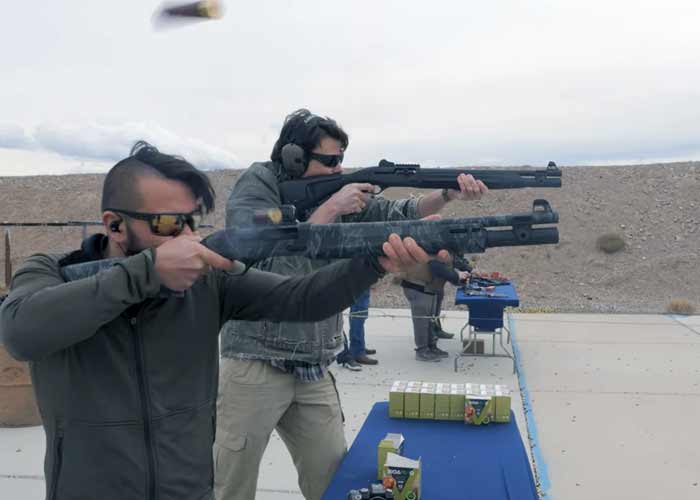 You will know that the SHOT Show 2023 is already in full swing even if the convention floor has not been opened yet. It is because the industry and media are getting some range and trigger time at the Industry Day at the Range, one of the preliminary events before the SHOT Show 2023 is officially open at the Venetian + Caesars Forum from the 17th to the 20th of January 2023.
What you'll read here today, rather, what you will watch here today are videos of selected firearms that we think Popular Airsoft would be interested in seeing as airsoft replicas. Interestingly, SIG Sauer held an independent range event in Clark County and announced that the XM5, the name that the U.S. Army has given to SIG Sauer's NGSW, will be renamed as XM7. The Gatman has a video of this side event:
The Firearm Blog (TFB) was also in attendance at this event and they talk about the SIG P320 AXG Comp Legion Pistol:
The TFB crew then proceeded to report on the Beretta offerings such as the budget Beretta 1301 Shotgun the Beretta 80X Cheetah .380 Pistol:, and the Beretta 92 Xi:
James Yeager also checks out the Glock kits from Recover Tactical for a stable shooting platform as well as FoldAR, Olympus Arms, DSI, Laugo Arms Alien, and Alpha Silencer. We're pretty sure more videos from him at the range will follow:
Shadow Systems Corporation show their CR920P, a compensated subcompact pistol fits a G48 holster with its integral compensator. This will be released later in the year. Also on display are there new Acro Direct Cut Pistols:
Paul Whaley got Ken Campbell to discuss the Gunsite Glock 45 and posted a quick video of DA shots with the Walther P99.
Alan Wright of 2A-N-LA got to show the participating firearms companies at the Industry Day At The Range in one video if you want to do quick look of who and what was the range.
The R & J Media Group also got footage of the range and also a glimpse of a Yeti (or the Big foot) roaming around the safety area.
So far, we haven't seen some airsoft influencers and industry representatives posting videos about their experience at the Industry Day At The Range. Once we get to see them later in the day, we'll have them up in tomorrow's report which will be about Day 1 of the SHOT Show 2023.
Keep your eyes peeled on this website.