Ruger Announces 5.7x28mm LC Charger Large Format Pistol
Gungho Cowboy
24 May 2023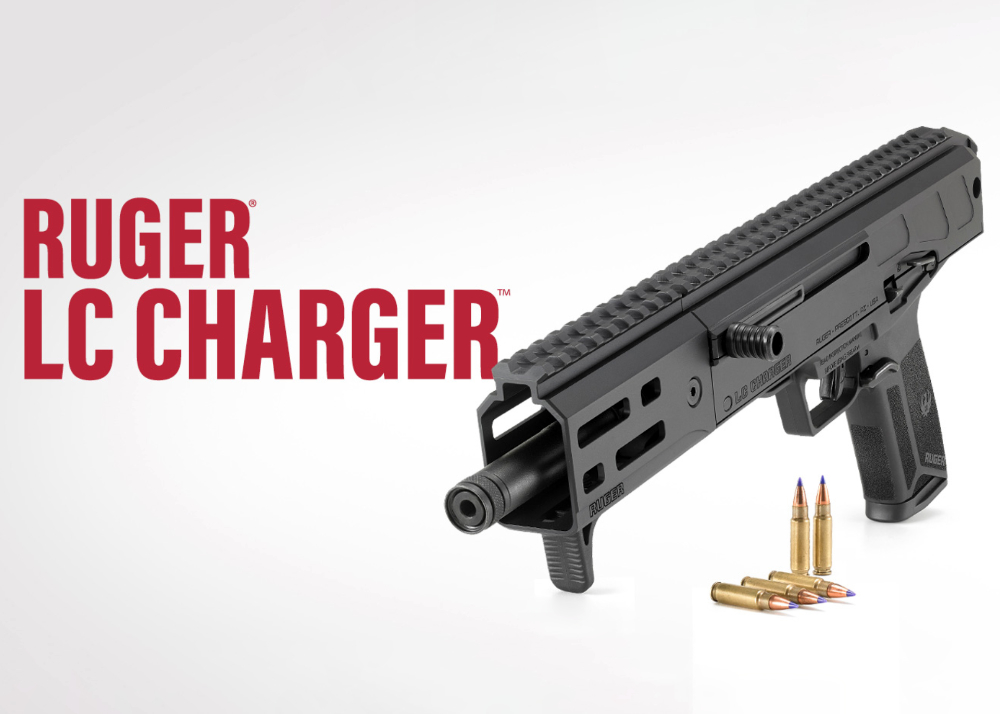 Ruger has launched a new pistol in the 5.7x28mm calibre: the LC Charger. This large-format pistol has a 10.3-inch barrel and is based on the successful LC Carbine design. The LC Charger delivers the performance of the 5.7x28mm cartridge in a compact and versatile package that will appeal to many shooters.
Ruger knows how to make guns that shooters want, and the LC Charger is another example of that. It is a simple but effective adaptation of the LC Carbine into a Charger platform.
---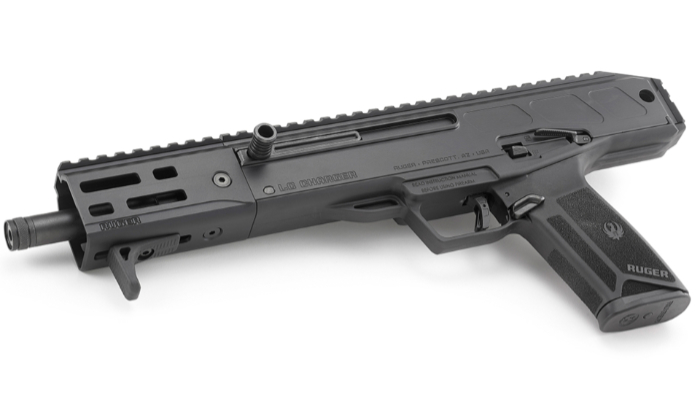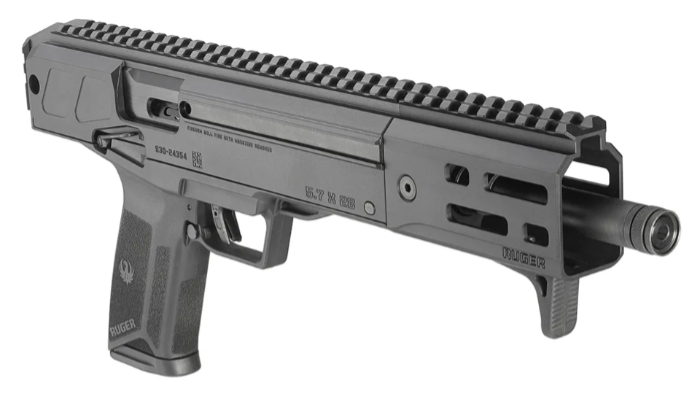 ---
The LC Charger features a number of innovative design elements that make it an excellent choice for shooters of all levels. The pistol has a threaded barrel that can be used to attach a suppressor or other muzzle device. It also has an ambidextrous manual safety and a reversible magazine release making it a pistol easy to use for both left-handed and right-handed shooters.
Ruger's Charger platform already offers a lot of fun and versatility for shooters. With the LC Charger in 5.7x28mm adding more appeal by using a popular calibre for various shooting scenarios. The LC Charger has a compact and threaded barrel that can fit suppressors and other devices.
---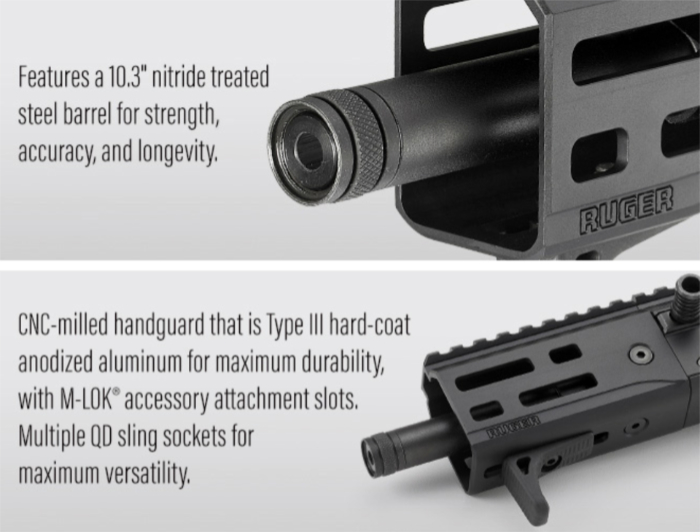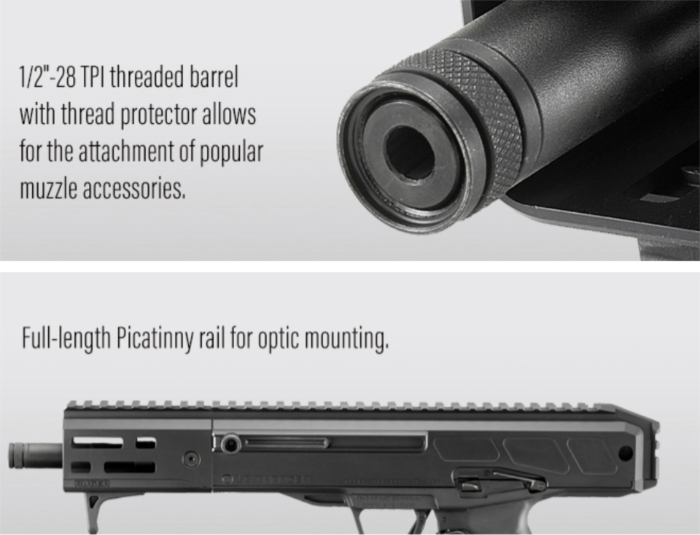 ---
Other features are ambidextrous manual safety, a reversible magazine release, and an aluminium M-LOK handguard with an adjustable hand stop. The pistol comes with multiple QD sling points and a full-length Picatinny rail for extra functionality.
---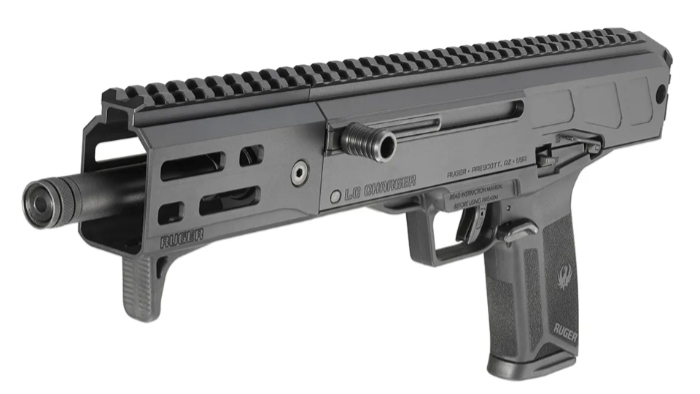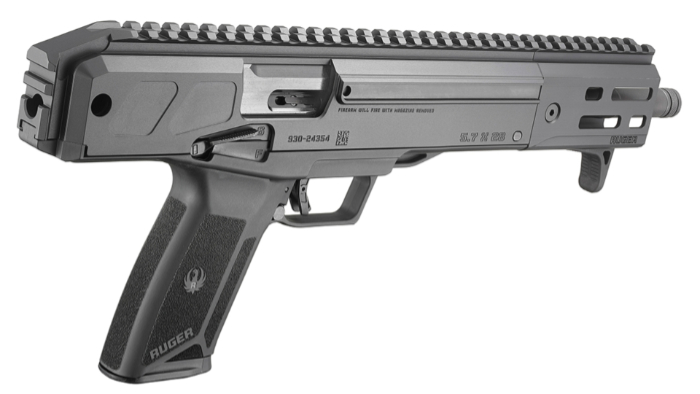 ---
The LC Charger uses Ruger's Secure Action system, which has an internal hammer and a bladed-safety trigger. The barrel is nitride-coated and has 1/2-28 threads for accessories.
The LC Charger retails for US$999.00. Press release below:
---
Introducing the Ruger LC Charger in 5.7x28mm

Sturm, Ruger & Company, Inc. (NYSE: RGR) is excited to introduce the Ruger® LC Charger™ chambered in 5.7x28mm. This large-format pistol features a 10.3" threaded barrel, ambidextrous manual safety, and a reversible magazine release.

Based on the Ruger LC Carbine™ and utilizing the same magazines and controls as the innovative Ruger-5.7™ pistol, the LC Charger combines the best of both platforms.

The LC Charger is chambered in 5.7x28mm, a low-recoiling cartridge available in an exciting array of options for target shooting, small game and personal defense. The pistol features an M-LOK® aluminum free-float handguard with adjustable hand stop, multiple QD attachment points for slings, and a full-length Picatinny rail for optics.

Like the Ruger-5.7 pistol, the LC Charger utilizes Ruger's safe, reliable and proven Secure Action™ fire-control mechanism that combines a protected internal hammer with a bladed-safety trigger that has a short, smooth pull, clean break and positive reset. The nitride-coated alloy steel barrel is threaded ½"-28 for the attachment of standard muzzle accessories.

Made in the USA of strong and lightweight materials, the Ruger LC Charger is ideal for the range, home defense, backpacking, or small game.