Qore Performance Announces The IcePlate Sleeve For Plate Carriers
Gungho Cowboy
11 Aug 2020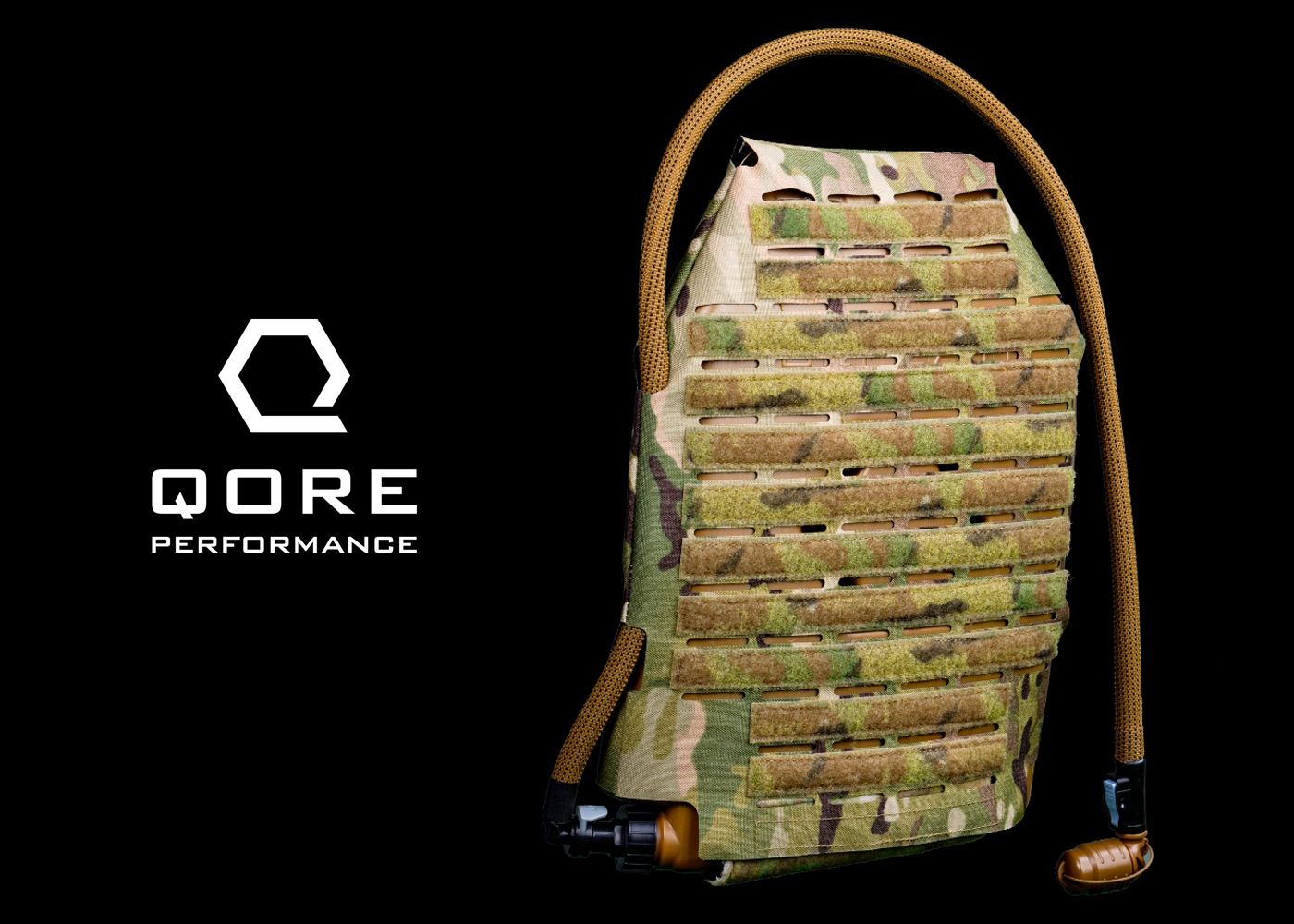 With all the gear we carry when playing airsoft under the sweltering heat, it just becomes unbearable when the summer sun is at full power. Surely, we keep ourselves cool by constantly hydrating ourselves since having a heat stroke during a game will surely ruin the fun.
Airsoft players in the U.S. have been availing of the Qore Performance IcePlate since it was introduced in the airsoft market in 2017. The IcePlate is a water bottle which is not shaped not like a bottle but designed like a ballistic plate that it can be inserted in plate carriers and body armor. Thus, airsoft players went to replace their dummy ballistic plates with the IcePlate so they have a ready water bottle to hydrate themselves in-game and if filled up with water and placed in a freezer before a game, also helps give some temporary cold comfort under the heat until the ice thaws and becomes drinking water.
It was then updated with the IcePlate Curve reflecting the contours of the body so it is more comfortable to carry inside the plate carrier. Qore Performance also released the IcePlate MOLLE Sleeve Flex (IMS Flex) to use with the IcePlate Curve users can have an hard cell hydration. They then retired this sleeve with the announcement of the IcePlate Sleeve.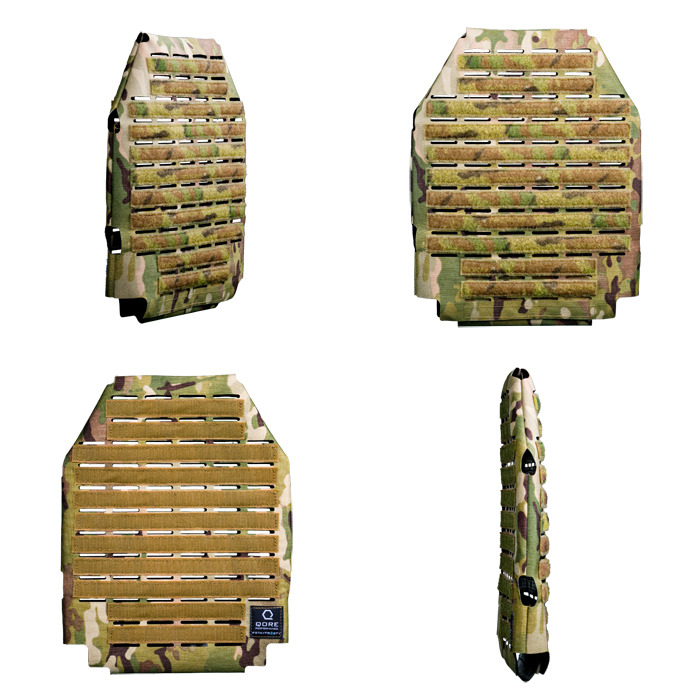 According to the company, the IcePlate Sleeve uses the same proprietary laminate technology as their IcePlate EXO ultralight ventilated plate carrier. The laminate material does not stretch, is completely hydrophobic, and delivers significantly greater abrasion resistance than 500D Cordura Nylon. IcePlate Sleeve is 33% lighter than the  IMS Flex that the IcePlate Sleeve replaces.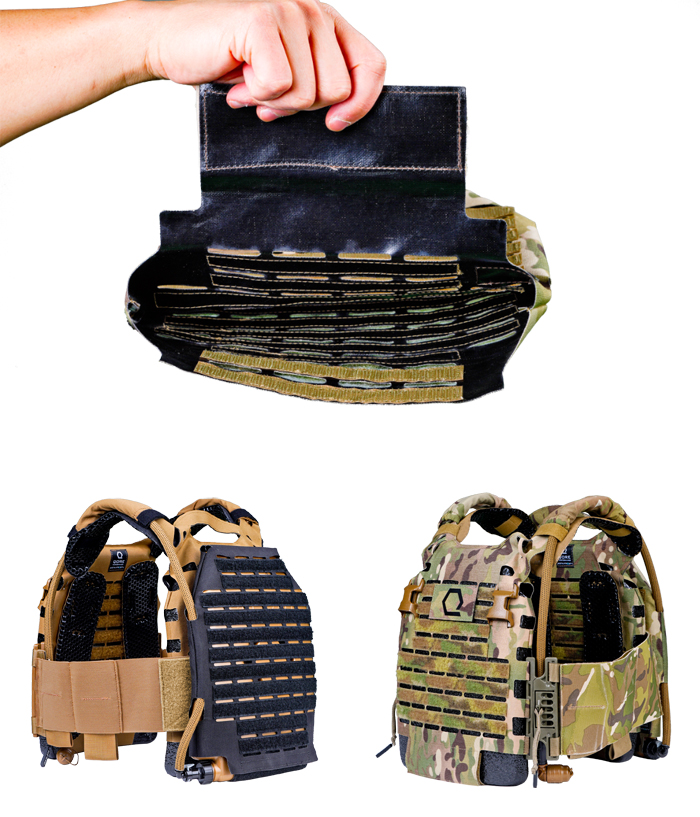 Optimized for IcePlate Exo compatibility, it is also universal with the hook on one side and loop Velcro on the other with MOLLE on both faces, the IcePlate Sleeve facilitates mounting on the inside (Cooling, Heating, Hydration, Impact Protection) or outside (hydration only) of any plate carrier with any combination of MOLLE and/or Hook and Loop Velcro on either the inside or the outside face. The laser-cut drink tube routing ports on Left, Right and Top keeps the hose as low profile and tight as much as needed.
It can accept any IcePlate Curve or even Medium ESAPI armor plate for maximum versatility for cooling, heating, hydration and protection needs. The company also claims that its conformal design geometry with IcePlate Curve delivers the flattest, strongest and most capable plate carrier cooling/heating/hydration system ever built. Plus, it is modular with dual-side MAPs let you carry your water and preserve your MOLLE field.
The IcePlate Sleeve is priced US$105.00 with colours available in Multicam, Coyote and Black. If with the IcePlate Curve combo pack, it will cost you US$165.00. You can order it directly from their website or from authorised resellers.