WE M4A1 RIS AEG Tan Version
OptimusPrime
25 Aug 2013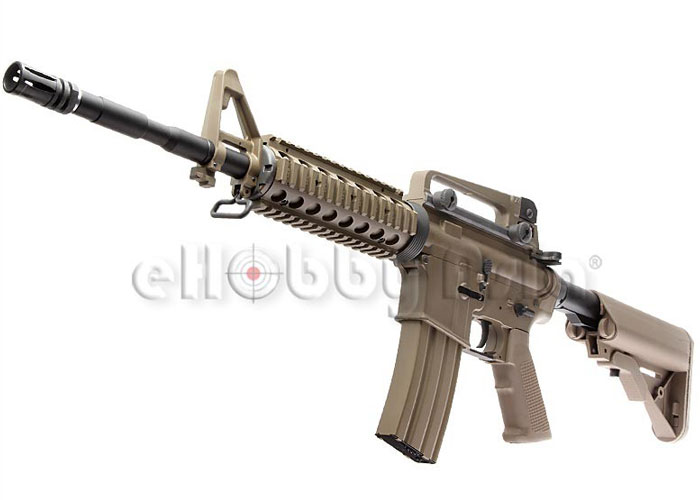 The regular AEG, not Katana, from WE is again stock at eHobby Asia, and as always, an affordable AEG at US$219.00... "1/1 Scale High Performance Assembled Electric Powered Airsoft AEG Fully/Semi Automatic Shooting Mode. Surprisingly, this stock AEG shoot out 390FPS muzzle power nicely out from the package.


Full Metal Receiver, Carry Handel and Fixed Front Sight With adjustable rear sight
350mm Outer Barrel with 45mm Flashider
Include Nylon Fiber Pistol Grip and 4-Position Cane Stock
20mm RAS Rail System handguard (Length: 180mm)
Detachable carry handle reveals a weaver rail (20mm) for any scope or red dot sight
Full metal magazine accommodate 300 Rounds of 6mm BBs
Opening the bolt cover to adjust HOP UP
Stock pipe take up to 7.4V LIPO / 8.4V NiCd Rechargeable Battery (Mini Plug)
Sling mount can be installed with any single, 2- or 3- point tactical sling"