Timerzanov Airsoft: Specna Arms SA-E09 EDGE X-ASR
OptimusPrime
31 Jan 2023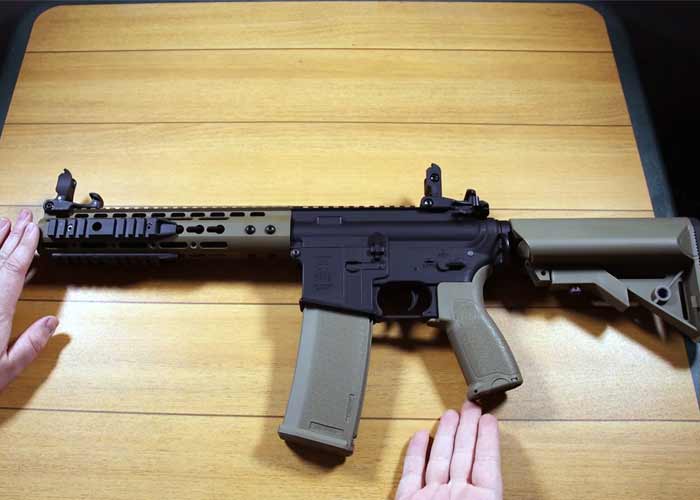 Timerzanov Airsoft goes over the Specna Arms SA-E09 EDGE X-ASR which, as it model name implies, comes pre-equipped with the X-ASR MOSFET from Gate Electronics... "Hello everyone ! For this new review I propose today to discover a new M4 from Specna Arms! The SA-E09 Edge with its original Gate X-ASR mosfet! A full metal replica with Keymod handguard, an ESA quick spring change system and Bi-Tone color of an M4. A super qualitative replica with great original performance and with a great box contents. In short, I invite you to discover it in this video!
Good video to all !
Specna Arms is a renowned brand in the world of airsoft offering quality replicas, internal parts and accessories subject to specific specifications.
Here we find the SA-E09 EDGE™ replica based on an AR15 long version model with keymod handguard!
Strong points:
Value for money
Original built-in X-ASR GATE Mosfet
Long version
6.03mm precision barrel
T-dean adapter - Mini Tamiya supplied
Metal body
Keymod metal handguard
Rails provided
ESA quick spring change
Original spring 360 FPS / Additional spring 310 FPS provided
14mm CCW thread pitch
Goodies included in the box
Front tactical handle provided
Two polymer S-MAG magazines supplied
ORION Gearbox (reinforced frame and spring support up to M140)
Strap attachment"