Timerzanov Airsoft: M.I.PIX C001
OptimusPrime
26 Aug 2023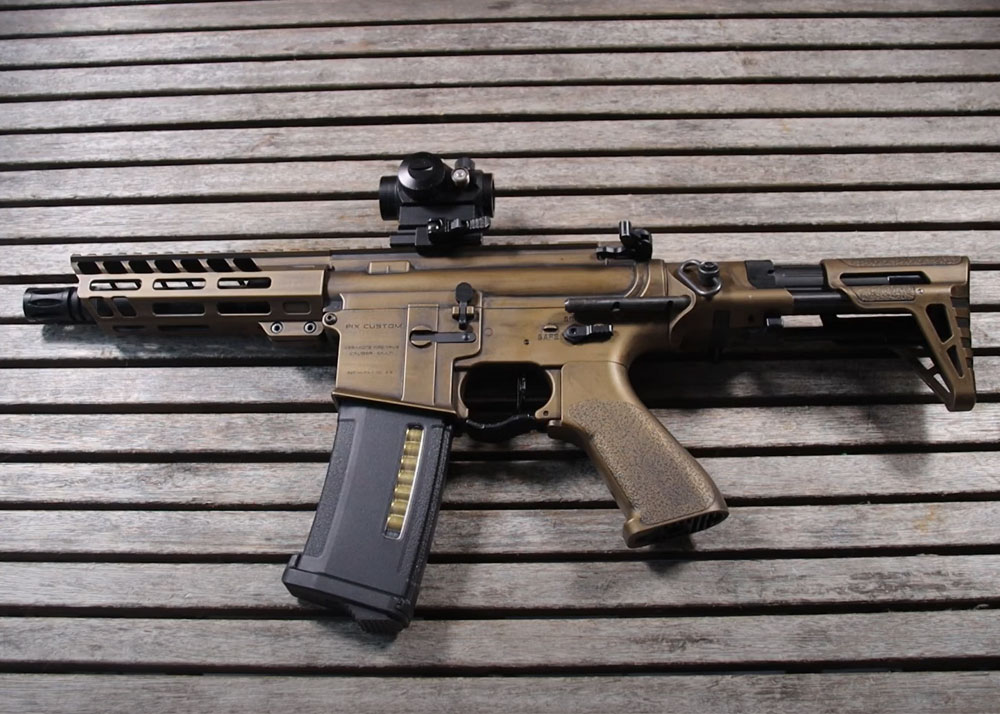 Timerzanov Airsoft reviews the custom M.I.PIX C001 which uses a Lancer Tactical AEG as base gun... "Hello everyone ! Today I offer you the review of the M.I.PIX C001 the first limited series from Pix Airsoft based on the LT29 Proline from Lancer Tactical. Creator of paracord jewelry and accessories. PIX is also specialized in the maintenance, repair, and upgrade of your Airsoft replicas.
The 'Made In Pix' range is quite simply the culmination of everything PIX can do. The objective is to offer you replicas that come straight out of his workshop. His knowledge and know-how allow him to equip the best parts available on the market.
So you can benefit from ultra-high performance replicas, right out of the box.
About the M.I.PIX C001:
PIX releases its very first limited series of high-end replicas (5 copies only). Full metal replica with quick spring change without removing the gearbox from the body. The replicas are MATCHING NUMBER (deep laser engraving of unique serial numbers on: upper, lower, handguard, stock support, gearbox). The replicas will be adjusted to the requested power without exceeding 350fps at 0.20g (1.2 joules at the game ball).
Base replica: LANCER TACTICAL LT-29 PROLINE ENFORCER GEN2 PDW.
A big thank you to Pix Airsoft for allowing me to present this replica to you"