Timerzanov Airsoft On The Cybergun FN Herstal SCAR-SC AEG
OptimusPrime
20 Aug 2023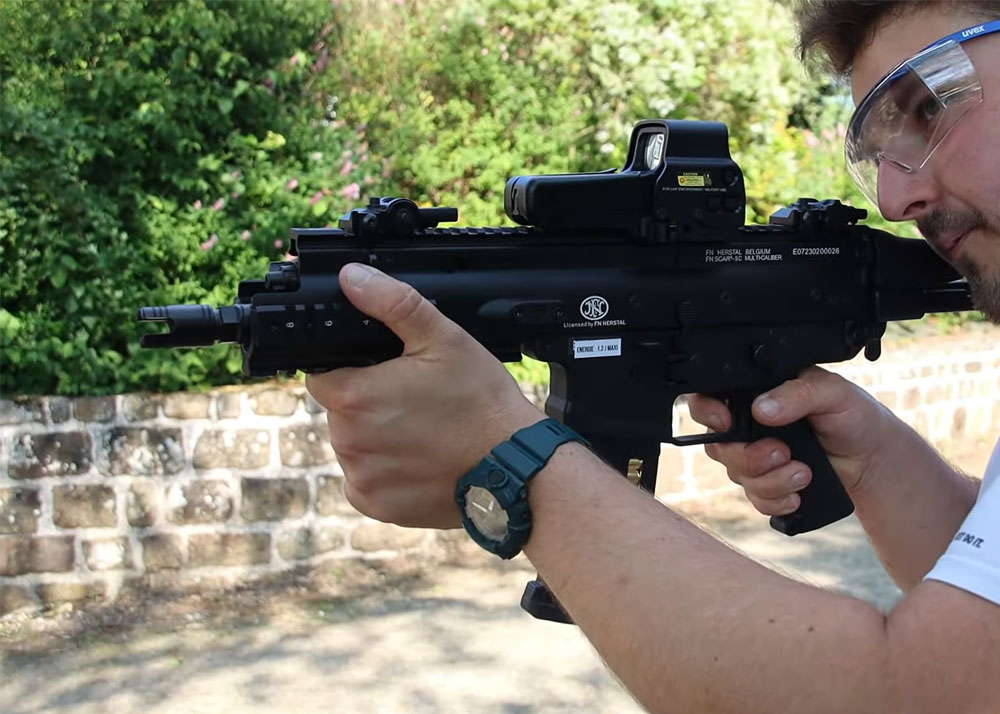 There is a non-BRSS version of the Cybergun FN Herstal SCAR-SC and it is made by CYMA. Timerzanov Airsoft got his hands on one for a review... "Hi all ! Today new review of a SCAR-SC! The brand new in collaboration between Cybergun and Cyma! A new version with the real FN Herstal licenses, a quick spring change, an original mosfet and a classic V2 gearbox! In short, the 3rd SCAR-SC of the brand and surely my favorite! I explain why in this review!
This compact model SCAR is ideal for playing on CQB grounds, it is equipped with a 3-position length-adjustable stock which allows you to really be able to adapt to all situations and your morphology.
You can easily modify the power of this replica to be able to adapt it to the field where you are going to play, to do this, simply remove the rear part of the replica to access the battery compartment, by accessing it you will also have access to the quick spring change, you just need to be equipped with a flat screwdriver.
The range and precision of this replica is very original and will allow you to make fairly precise shots thanks to its precision barrel of 6.03mm diameter and 210mm length, the hop-up is very easily adjustable, you can access it on the right side of the replica by pulling the cocking lever back.
The replica is equipped with several Picatinny rails that will allow you to equip all the accessories you will need during your airsoft games, a long route the upper part of the SCAR-SC and will allow you to put a sight as well as a PEQ box or other, the handguard has a lower rail for a handle and side rails for a lamp, etc.
To delight you, the replica is equipped with a non-programmable electronic mosfet which protects certain internal parts of your replica, an electronic trigger which allows you to have an ever more impressive reactivity and the connectors of your replica are in T-Dean d. origin to offer you the best possible quality. The gearbox in this replica is standard V2 which will allow you to modify the internal very easily and thus optimize it even more.
A big thank you to Florian alias 'The Intern' who helps me in my videos for letting me his answer to do the review!"