Rossi M4 Sentinel 9" Delta Black AEG
OptimusPrime
18 Oct 2022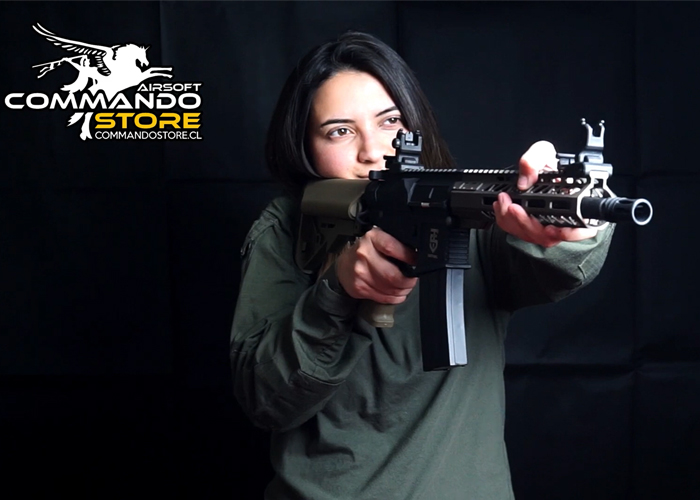 The Commando Store in Chile presents another Rossi AEG they have available, the Rossi M4 Sentinel 9" Delta Black AEG... "The new ROSSI M4 Sentinel Delta 9-inch. the AR15 have been the most popular, but this DELTA comes with a very interesting equipment, it has an electronic trigger with Mosfet and active brake that allows the piston to rest, however the piston has teeth made of steel for greater durability.
The body and handguard are totally metallic and all its internals as well, its flash hider is also metallic and can be removed to place a silencer or tracers without problems.
One of its most outstanding features is the 6.02 internal barrel that it gives you more advantage over other replicas when choosing which one to carry, it also has a quick spring change, so you can adjust the power to your liking.
It comes with two included MID-CAP magazines without rattling so as not to give you away, it includes ASAP so that you can use the type of strap you like, metallic front sight and rear sight.
It has an adjustable rotating hop-up chamber, the stock has five positions and its connection to the battery is mini tamiya compatible with our lipo batteries."