Recover Tactical P-IX Modular AR Platform For G17/G19 Gen 3 GBBs
OptimusPrime
09 Aug 2022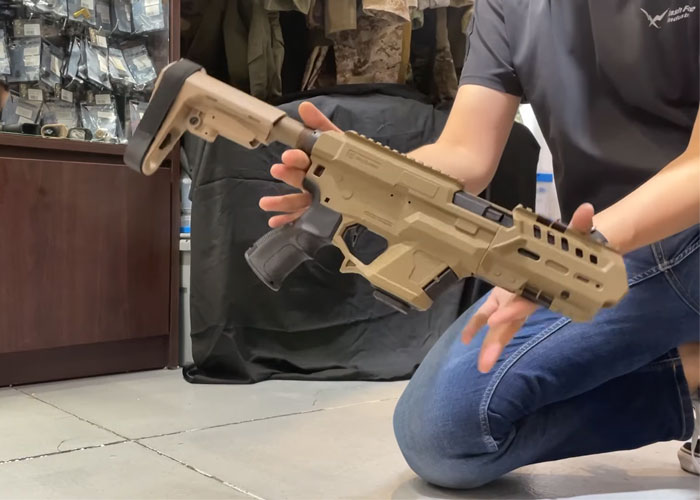 The Recover Tactical P-IX Modular AR Platform for the Glock 17/19 Gen 3 GBB Pistol​s is available at JK Army... "Convert your pistol into an AR Platform with the Recover Tactical P-IX. The system is compatible with all AR modular accessories including pistol grips, buffer tubes, stocks, flip up sites etc.
Not included: Sight, Pistol Grip, Stock Tube, Stock
For Umarex / VFC Glock GBB Pistol Series
If setup for Tokyo Marui TM G Model GBB Pistol Spec, manual modification is necessary, consult expertise if needed."