NPO-AEG VSS-M RIS AEG Review
OptimusPrime
08 Dec 2021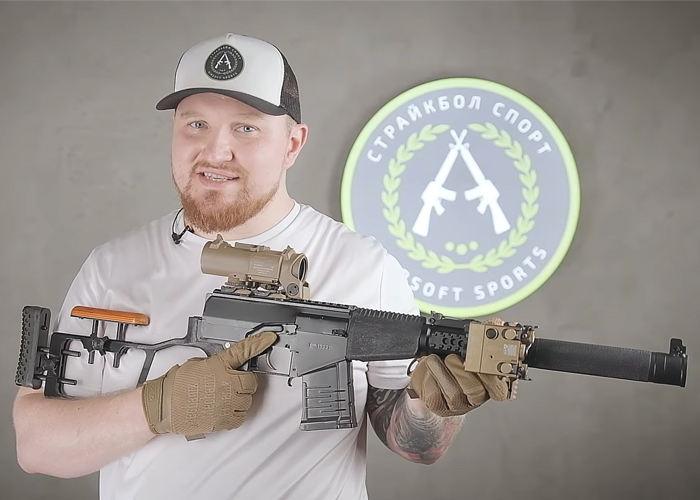 Airsoft Sports got available at their store the NPO-AEG VSS-M RIS AEG and here is their take on this AEG... "The airsoft copy, like the real world military weapon, differs from the standard product by the absence of a rail for mounting optics on the receiver; instead, there is a picatinny rail on the receiver cover.
To install bipods or other attachments, a special clamp with three picatinny rails is installed on the PBS.
The standard plywood butt was replaced with a metal one (duralumin D16T), with the ability to adjust its length and the height of the "cheek pad".
The parts of the attachments are made of d16t duralumin in full external compliance with the original ones. Thanks to the use of this material, the product practically did not gain weight.
All parts of the VSS-M attachment (cover with a strap, a clamp with three straps, skeletal buttstock) can be installed on a conventional VSS manufactured since 2014. (for earlier versions it is necessary to clarify), by replacing its standard parts.
These parts are compatible only with the products of NPO AEG.
Specifications:
Length - 900 mm.
Weight - 3 kg. Operating
principle - electric
Gearbox - version 3
Fire mode - single / automatic Magazine
capacity - mechanical / 50 balls
Barrel length - 433 mm.
Initial speed - 145-150m / sec. A ball weighing 0.2 grams.
Material - steel
Buttstock - duralumin D16T
Forend, magazine - plastic
Coating - phosphate varnish"