New Battle Board Rite In The Rain All-Weather Land Nav Kit
OptimusPrime
01 Aug 2020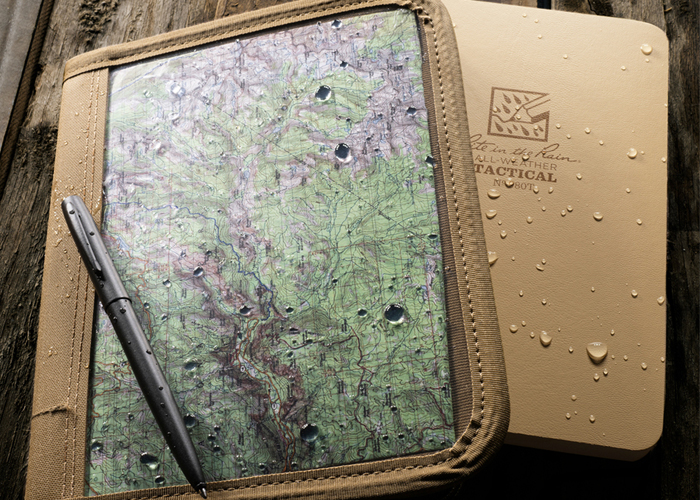 Battle Board announce that they have the new Rite In The Rain® All-Weather Land Nav Kit now available to order... "The Land NAV KIT by BATTLE BOARD is tailored to fit many styles of Rite In The Rain All-Weather Field-Flex Notebooks. The cover features a transparent abrasion resistant polycarbonate display surface that pins a map securely underneath for accurate, efficient maneuver planning.  
 
Included in this comprehensive kit is the No. 980T Tactical Notebook and No. 97 All-Weather Pen. The 980T features 16 pages of reference material such as templates for sector sketching, 9-Line MEDEVAC, range cards, first aid, and more. The 97 is an All-Weather Pen that can write through precipitation, at odd angles, and in extreme temperatures. Find your way through any weather condition with the Land NAV KIT.
Cover features pen holders and zippered pockets to stash your important gear. The 97 All-Weather Pen features a strong clip and pressurized ink. The 980T Bound Book features a weatherproof Field-Flex cover."