Military 1st: TAC MAVEN Small Assault Pack
OptimusPrime
07 Nov 2019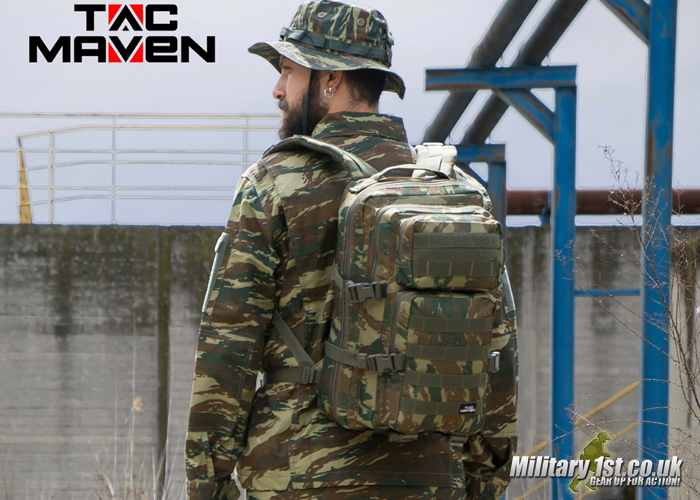 The TAC MAVEN Assault Backpack Small can be ordered from the Military 1st online store right now... "The compact TAC MAVEN Assault Backpack comes with 3 independent compartments, admin panel and various interior pockets, MOLLE webbing, ergonomic shoulder straps with D-rings and sternum strap, adjustable waist belt and a breathable padded back. Additionally, it features sturdy compression straps at both sides and the bottom for volume adjustment.
With 30L capacity, this classic military-style backpack is ideal for everyday carry needs.
Constructed of durable and water-resistant Polyester 600D.
Find out more at Military 1st online store.
Enjoy free UK delivery and returns, free shipping to the U.S., Ireland, and Australia, and excellent rates for delivery across Europe."