Mach Sakai: C.A.T. AR-15 Legend 10" CAT-01 AEG
OptimusPrime
25 May 2022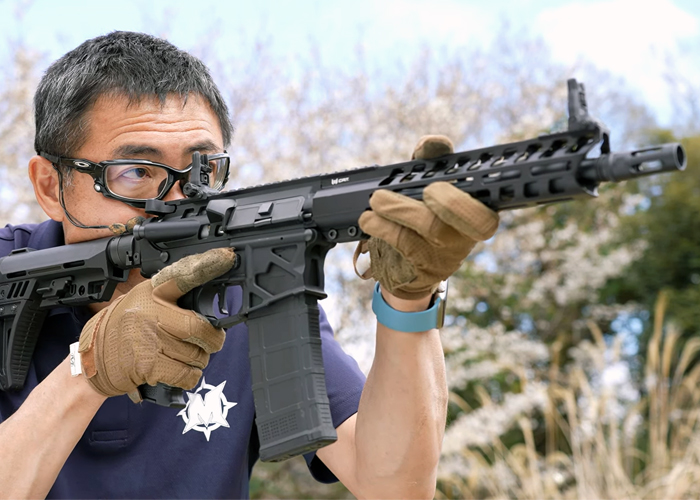 An interesting AEG gets the scrutiny of Mach Sakai. The is equipped with a "Mechanical Adjustable Precock (MAP) Sector Gear", which was originally developed by the company and the design is being registered. The MAP Sector Gear makes it possible to stably hold the piston in the retracted position without relying on electronic control, and when the trigger is pulled, the piston is instantly released, enabling quick semi-automatic firing.
Also, the reverse rotation prevention latch release mechanism can be accessed from the dedicated grip, and the spring settling during storage can be prevented.
When it is necessary to change the precock strength setting due to the capacity of the battery etc., you can change the cutoff timing from the takedown state using the attached dedicated tool.
It is also easier to takedown and maintain as compared to other AEGs in the market and comes with an IWS trigger for the CAT mech box. It also has an MPS stock and foldable buffer tube.