Lancer Tactical NightWing AEG Shooting Test
OptimusPrime
17 Oct 2020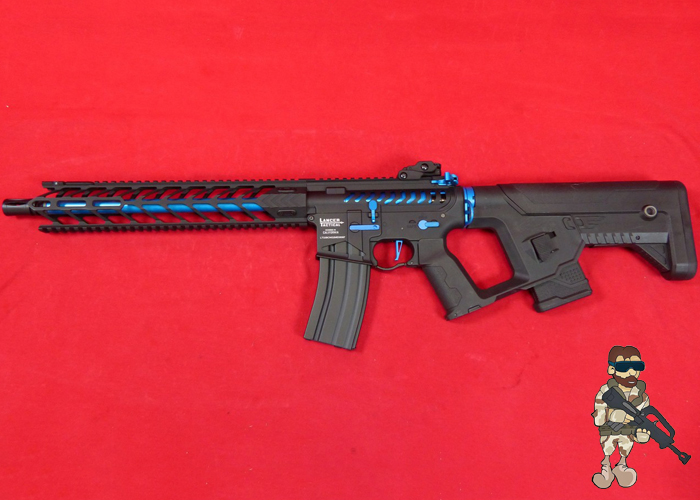 L'antre Du Dingo follows up his review of the Lancer Tactical NightWing AEG with this shooting test... "I did not know the 'version 1' of the Lancer Tactical range, so I will not judge the brand on its chaotic beginnings…
I like having lots of things in the boxes when I buy equipment, here it is, a very full box that does not forget the goodies!
For a little less than 300 €, we have here an atypical replica despite its AR-15 base. I am sure that it will be noticed on the field whatever your playmates think!
The straight trigger tail associated with on-board electronics it honorable performance once a good cleaning done.
Despite its length, it is light and easy to handle thanks to the different machining of the alloy parts.
On the less cool side of things, the color coating seems quite fragile, the backup charger suffers from significant play and its huge button tends to release it too easily.
In short, whether you like this kind of replica or not, Lancer Tactical takes the plunge and takes some design risks, I quite like the spirit!
Hope this gave you enough information so that you can determine if this NightWing Enforcer is right for you!
Do not hesitate to intervene at the bottom of the page to tell us about your in-game experiences with this replica or with the Lancer Tactical brand."
Read the full review here and below is the shooting tests video: