Gunfire Autumn Clearance Sale 2022
OptimusPrime
24 Sep 2022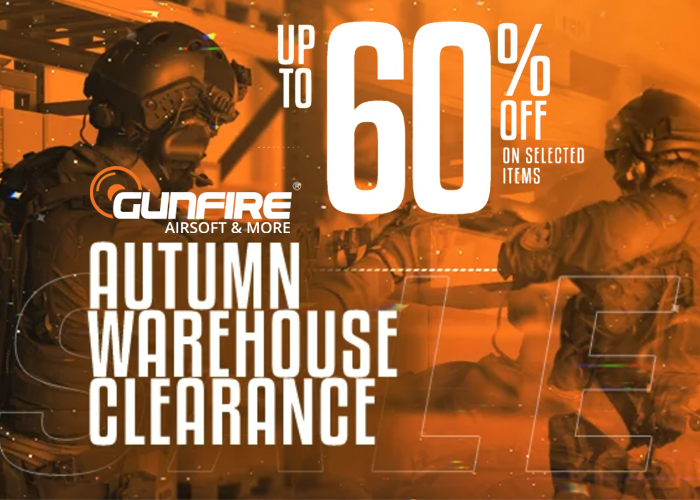 Time to get more for your money as the Gunfire Autumn Clearance Sale 2022 is now on and items are up to 60% off... "Autumn is officially upon us - it's time for Gunfire's Autumn Warehouse Clearance!  We've decided to give the warehouses a good dusting and have found products whose prices are being reduced by up to 60%!
 Parts and accessories from brands such as Lambda, T.N.T and Night Evolution up to -60%. Tactical equipment up to -50%: Primal Gear, Black Mountain Tactical, Conquer and more.   
The cleaning team has also prepared replicas up to 35% off: Specna Arms, ARES, A&K and E&L and others.
This is a good opportunity to stock up on warmer autumn gear!  
Sale lasts 23-28.09.2022."