Elite Force Tri-Shot CO2 Gas Shotgun At Airsoft Atlanta
OptimusPrime
12 Jan 2023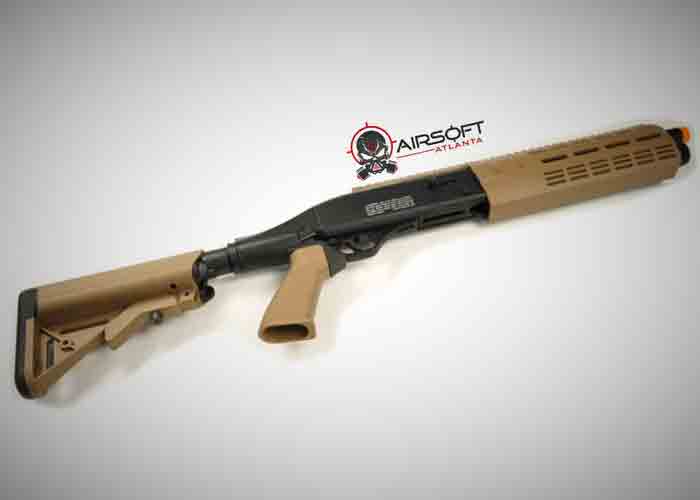 The rail-equipped Elite Force Tri-Shot CO2 Gas Shotgun in tan and black colour scheme is in stock rightt now at Airsoft Atlanta... "The New Elite Force Tri-Shot CO2 Gas Airsoft Shotgun revolutionizes the game with a CO2 charged buffer tube system! This semi-automatic tri-shot shotgun features an adjustable M4 stock and pistol grip. It's well-balanced metal receiver and reinforced polymer furniture makes it a quick to run and versitile weapon.
Black and tan color.  Includes 7 shotgun shells (30-rounds each; 10 pumps) and speed loader. Uses standard Co2 cartridges (sold separately).
FPS: 340~ FPS
Shell Capacity: 30rd per Shell
Action: Semi-Automatic, TriShot"