Citizens Armor Co. Tendy Defendy Helmet
OptimusPrime
07 Jul 2020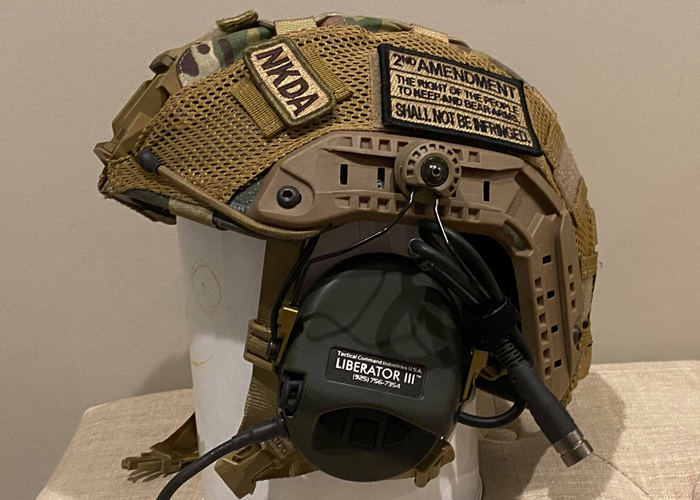 Not a replica, the Tendy Defendy Helmet from Citizens Armor Co. is a converted CVC 132B shell that can take in helmet accessories... "These batch made helmets are THE most affordable way to get into the ballistic head defense game. Protect that chrome dome without breaking the bank.
Converted CVC 132B Shell
Wilcox L4 Mount
US Contract Improved Nape Suspension System
DLP rails
Hard Headed Veterans Comfort Plus Helmet Pads
US Made Custom Bungees
One Tigris Cover (Optional)
Proposed IIIA rating (Pending NIJ Cert.)
These are **BATCH MADE** and lead times vary.
Lead times are varying between 2-6 weeks.
*Patches and headset sold separately*"